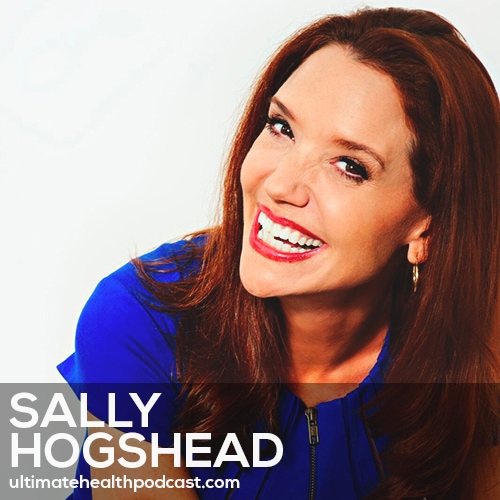 Sally Hogshead (IG: @sallyhogshead) is a New York Times bestselling author who believes the greatest value you can add is to become more of yourself.
She rose to the top of the advertising profession in her early 20s, writing ads that fascinated millions of consumers.
Sally frequently appears in national media including NBC's Today Show and the New York Times.
Today we're discussing her internationally-acclaimed book, Fascinate. The science of fascination is based on Sally's decade of research with 250,000 initial participants.
In this episode, we discuss:
The lesson Sally's Dad taught her growing up
What makes you fascinating?
Become more of who you are
Differentiation is key
Reconnect with your own life
Why Sally is feeling a little bit discouraged
The 100 day project she has planned
Two miraculous things that happened during Sally's spiritual journey
Great teams are built with diversity
Sally's round table family tradition
What is the Fascination Advantage?
Three ways to deal with work you don't enjoy
Finding balance in the workplace
How Sally started measuring qualities
Jesse & Marni's Fascination Advantage results
Build each other up to be our best
How do other people see you?
Take the Fascination Advantage Assessment
Unlearn boring
Show sponsors:
Thrive Market <== As a new customer you get a free 30-day membership, 25% off your order, and free shipping (US only)
Four Sigmatic <== 15% off all Four Sigmatic products – Your discount will automatically be applied at checkout
Organifi <== 20% off all Organifi products
Related links:
Sally Hogshead – Fascinate (book)
Sally Hogshead's website
Follow Sally Hogshead on Facebook, Instagram, and Twitter
Sally Hogshead (books)
Take the Fascination Advantage assessment ==> use code "ultimatehealth"
Related episodes:
265: Neil Pasricha – How To Be Happy • Untouchable Days • Find Your Authentic Self
263: Jonathan Fields – Uncovering The Work That Sparks You
261: Debbie Millman – Manifesting Your Goals • Courage Before Confidence • Everything Worthwhile Takes Time
196: Sarah Wilson – I Quit Sugar • Living As A Nomad • A New Way To Look At Balance
025: Meghan Telpner – Be Awesome! | There's No Perfect Diet | Embracing Your Fears
Note: Some of the links above are affiliate links. Making a purchase through these links won't cost you anything but we will receive a small commission. This is an easy, free way of supporting the podcast. Thank you!
How can you support our podcast?
1. Apple users, please subscribe and review our show on Apple Podcasts, we make sure to read them all. Android users, be sure to subscribe to our show on Google Podcasts. Subscribers never miss any of the action 😉
2. Tell a friend about The Ultimate Health Podcast. They will surely thank you later. You can use the envelope button below to email a friend or tell them about TUHP in person.
3. Join TUHP Facebook community (FREE). This is where we all stay in touch and ask questions in between episodes. Join our community.
4. Follow our adventures on our favourite social media platform, Instagram.
5. Download The Ultimate Health Podcast app (FREE). This way you'll have our whole library of episodes right at your fingertips. Download our iOS/Apple app or our Android app.
6. Share using the buttons below.
Thank you!