Jesse and Marni teach and inspire you to reach your maximum potential in the realm of health.
They interview world-class experts in the health & wellness community. Topics include lifestyle, nutrition, fitness, self-help, sleep, meditation, and spirituality. Jesse and Marni also tackle a health topic they are passionate about during their Focus Friday episodes. Either way, they'll take your health to the next level!
Be sure to follow @ultimatehealthpodcast on Instagram to keep up with our adventures!
Jesse Chappus
I'm a lifelong learner and continually research the most current information on nutrition and natural health.
In April 2016, I retired from chiropractic after being in clinical practice for four and a half years. It was time to take my health message online to reach a larger audience.
I've always led an active lifestyle. I used to focus on long distance running (marathons) and cycling. I now have a more holistic approach to movement and fitness.
I'm a firm believer in a proactive model of health.
What is your food philosophy?
Quality is essential! I like to eat organic and local. If I had to put a label on it… it'd be paleo.
What's your go-to breakfast?
I really like starting the day with a smoothie bowl and an EPIC Bar. Marni makes the smoothie bowl 😉
What's your favourite place to travel to?
I love spending part of our winters in Sarasota, Florida – we're lucky enough to be snowbirding already.
What's your favourite thing to do in your off hours?
Family and friends are everything to me. I love spending time with Marni, our dog, Goji, and others I'm closest to.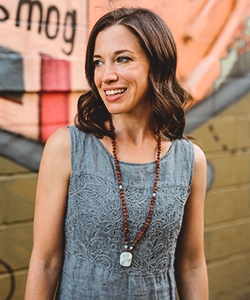 Marni Wasserman
I've always been an advocate of real food and living a good life. I have a background as a nutritionist and a natural chef but my real schooling has come from my life experiences. From opening up a cooking school, authoring two books, and now co-hosting The Ultimate Health Podcast, my scope of knowledge just keeps expanding.
Everyday, for as long as I can remember, I've put my energy and passion into my own health and healing. This has emanated into the message I'm currently spreading.
As I have transformed as a person over the years, so has my diet and my philosophies. I'm excited for what's to come as I continue to evolve. Stay connected on Instagram and through my website to see what's next.
What is your food philosophy?
Eat real food, everyday. Make it simple and make it delicious.
What's your go-to breakfast?
A hot elixir with coconut milk, turmeric, collagen & honey (or whatever else I am feeling).
What's your favourite place to travel to?
So far Costa Rica, next on the list Bali and New Zealand.
What's your favourite thing to do in your off hours?
Go for walks in nature with Jesse and Goji.
Note: Some of the links above are affiliate links. Making a purchase through these links won't cost you anything but we will receive a small commission. This is an easy, free way of supporting the podcast. Thank you!