Paleovalley is on a mission is to help people reclaim vibrant health. They provide products that prioritize nutrient density in an industry that prioritizes everything else.
Paleovalley believes that every dietary choice and every added ingredient is a powerful opportunity to love and care for oneself ❤️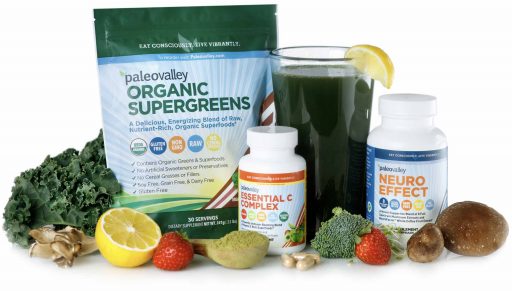 Their epic lineup of products include Organic Supergreens, 100% Grass Fed Beef Sticks, Grass Fed Organ Complex, 100% Grass Fed Bone Broth Protein and Turmeric Complex.
As a listener of The Ultimate Health Podcast, you get 15% off the whole Paleovalley lineup.
To take advantage of your amazing Paleovalley discount, use the link below and the code "ULTIMATEHEALTH" at checkout:
Order Paleovalley products now!
Prioritize nutrient density with Paleovalley!