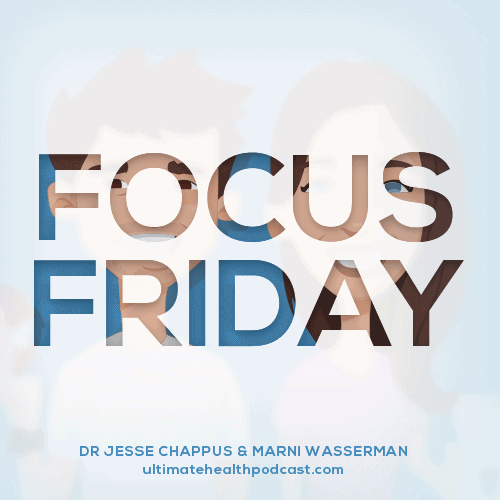 An ongoing movement practice is essential for thriving health and wellbeing.
When it comes to movements you should find things you love to do and do them consistently.
Today we share how we move throughout the day and how it's evolved over the years.
Get moving! 😉
Related links:
Listen to us previously on TUHP – Making Fitness Fun (episode #13)
CoreChair <== 15% off your CoreChair purchase by using the code tuhpcc at checkout (free shipping in North America)
Follow Goji (our dog) on Instagram
Follow The Ultimate Health Podcast on Instagram
Related episodes:
323: Laird Hamilton – Born To Surf, XPT (Extreme Performance Training), Ice Baths & Saunas
155: Vinnie Tortorich – Exercise For Mental Health • Choosing The Right Trainer • No Sugar No Grains
118: Yuri Elkaim – The All-Day Energy Diet • Sugar, Gluten, & Caffeine Are Draining You • Exercising For Energy
093: Dr. Kelly Starrett – The Ultimate Standing Desk • Sleep Better After Smashing Your Tissues • Create A Movement Rich Environment
077: Jill Miller – Sitting Is The New Smoking | Fascia, What Exactly Is It? | Yoga Tune Up Therapy Balls
Note: Some of the links above are affiliate links. Making a purchase through these links won't cost you anything but we will receive a small commission. This is an easy, free way of supporting the podcast. Thank you!
How can you support our podcast?
1. Apple users, please subscribe and review our show on Apple Podcasts, we make sure to read them all. Android users, be sure to subscribe to our show on Google Podcasts. Subscribers never miss any of the action 😉
2. Tell a friend about The Ultimate Health Podcast. They will surely thank you later. You can use the envelope button below to email a friend or tell them about TUHP in person.
3. Join TUHP Facebook community (FREE). This is where we all stay in touch and ask questions in between episodes. Join our community.
4. Follow our adventures on our favourite social media platform, Instagram.
5. Download The Ultimate Health Podcast app (FREE). This way you'll have our whole library of episodes right at your fingertips. Download our iOS/Apple app or our Android app.
6. Share using the buttons below.
Thank you!