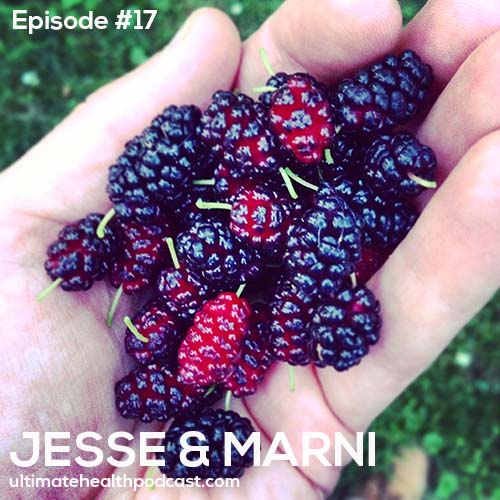 On today's episode, we tackle the subject of sugar. Yes, the highly addictive, white powder that causes havoc in your body. We discuss the numerous detrimental effects sugar has on your health. On the bright side, we give a number of healthy kitchen swap outs and list the healthy sweeteners you can use in place of sugar.
In this episode, we discuss:
Where does refined white sugar come from?
Sugar leads to osteoporosis
Sugar elevates dopamine in your brain, making it highly addictive
Sugar decreases your immunity for up to five hours after consumption
Too much sugar = adrenal burnout
A number of processed sugars
Sugary foods to look out for and healthy alternatives
How to easily create your own ketchup at home
The dangers of chemical sweeteners such as aspartame
The problem with relying solely on the glycemic index numbers
How to avoid candida issues and how to defeat it
Healthy substitutes for refined sugar
Fruit… the ultimate source of healthy sugar
The 80/10/10 diet and why it's lacking
How to properly food combine when eating fruits
How to naturally keep your blood sugar in check
Ceylon and cassia cinnamon – what is the difference?
Related Links:
Vega Bars
Lara Bars
Marni Wasserman – Plant-Based Diet For Dummies (book)
Coconut Bliss
Yoso Coconut Yogurt
Crofter's Jam
CocoVie Naturals Coconut Spread
Giddy Yoyo
ChocoSol Traders
Artisana Organics
Rawfoodz (salad dressings)
Dr. Douglas N. Graham – 80/10/10 (book)
Sunwarrior Protein
Fed Up (movie trailer)
Related Shows:
196: Sarah Wilson – I Quit Sugar • Living As A Nomad • A New Way To Look At Balance
197: Focus Friday – How We Quit Sugar
118: Yuri Elkaim – The All-Day Energy Diet • Sugar, Gluten, & Caffeine Are Draining You • Exercising For Energy
099: Dr. Jeffrey Eisenberg – Suckered: The History Of Sugar, Our Toxic Addiction, Our Power To Change
112: JJ Virgin – Fat Doesn't Make You Fat, Sugar Makes You Fat
Note: Some of the links above are affiliate links. Making a purchase through these links won't cost you anything but we will receive a small commission. This is an easy, free way of supporting the podcast. Thank you!
How can you support our podcast?


1. Apple users, please subscribe and review our show on Apple Podcasts, we make sure to read them all. Android users, be sure to subscribe to our show on Google Podcasts. Subscribers never miss any of the action ;)


2. Tell a friend about The Ultimate Health Podcast. They will surely thank you later. You can use the envelope button below to email a friend or tell them about TUHP in person.


3. Join TUHP Facebook community (FREE). This is where we all stay in touch and ask questions in between episodes. Join our community.
4. Follow our adventures on our favourite social media platform, Instagram.


5. Download The Ultimate Health Podcast app (FREE). This way you'll have our whole library of episodes right at your fingertips. Download our iOS/Apple app or our Android app.
6. Share using the buttons below.
Thank you!