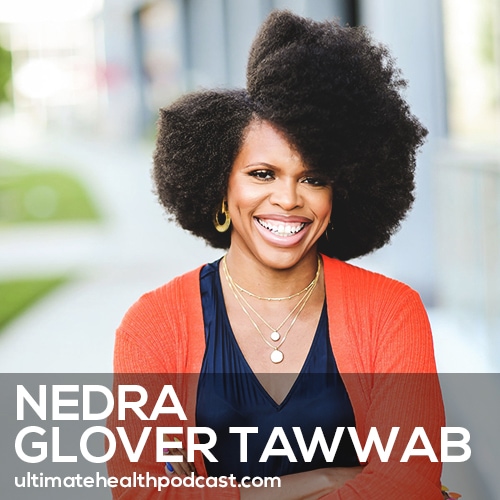 Nedra Glover Tawwab (IG: @nedratawwab) is a licensed therapist and sought-after relationship expert.
She has practiced relationship therapy for over 10 years and is the founder and owner of the group therapy practice, Kaleidoscope Counseling.
Every day Nedra helps people create healthy relationships by teaching them how to implement boundaries.
Her philosophy is that a lack of boundaries and assertiveness underlie most relationship issues, and her gift is helping people create healthy relationships with themselves and others.
Watch the full video version of this conversation below.
In this episode, we discuss:
Setting boundaries will change your life
Stating the boundary and honouring the boundary
Why do we care so much about pleasing others?
Stress is a big indicator that you need to set boundaries
You can change your boundaries
What are high stress areas? Which of those things would change your life?
An example of setting a healthy boundary
Don't create a story
Create unapologetic boundaries
Be clear and to the point when creating boundaries
Teaching kids healthy boundaries
It's ok if your kid doesn't want to hug someone
You can change your mind
Keep practicing your boundaries
Everything is a personal boundary
Nedra's Instagram evolution from 2000 to over 1 million followers
The evolution of Nedra's career and what's coming up
The two books Nedra reads repeatedly
Reading books is like therapy
Maybe who you want to be isn't available yet
Being patient pays off
Show sponsors:
Organifi <== 20% off all Organifi products
Alitura <== 20% off your first order of Alitura's life-changing skin care products by using the code UHP20 at checkout
Paleovalley <== 15% off all Paleovalley products by using the code ultimatehealth at checkout
BiOptimizers <== 10% off BiOptimizers MassZymes by using the code ultimatehealth10 at checkout
Related links:
Nedra Glover Tawwab – Set Boundaries, Find Peace (book)
Nedra Glover Tawwab – The Set Boundaries Workbook
Nedra Glover Tawwab's website
Follow Nedra Glover Tawwab on Facebook and Instagram
Anne Katherine – Boundaries: Where You End and I Begin (book)
Zora Neale Hurston – Their Eyes Were Watching God (book)
Malcolm X, Alex Haley – The Autobiography of Malcom X (book)
Related episodes:
How Success Can Come From Simplifying the Most Important Activities in Your Life | Greg McKeown (#420)
The Power of Speaking Your Truth and How It Positively Impacts Your Health | Fearne Cotton (#418)
Melissa Ambrosini on How to Stop Comparing Yourself to Others and Be Genuinely Happy (#407)
355: Celeste Headlee – Break Away From Overworking, Overdoing, & Underliving
184: Danielle LaPorte – White Hot Truth • You Are Your Own Guru • Boundaries vs. Barriers
How can you support our podcast?
1. Apple users, please subscribe and review our show on Apple Podcasts, we make sure to read them all. Android users, be sure to subscribe to our show on Google Podcasts. Subscribers never miss any of the action 😉
2. If you'd prefer to watch vs listen to the interviews, head over to our YouTube channel and enjoy the full video conversations. Be sure and subscribe while you're there.
3. Tell a friend about The Ultimate Health Podcast. They will surely thank you later. You can use the envelope button below to email a friend or tell them about TUHP in person.
4. Join TUHP Facebook community (FREE). This is where we all stay in touch and ask questions in between episodes. Join our community.
5. Follow our adventures on our favourite social media platform, Instagram.
6. Download The Ultimate Health Podcast app (FREE). This way you'll have our whole library of episodes right at your fingertips. Download our iOS/Apple app or our Android app.
7. Share using the buttons below.
Thank you!