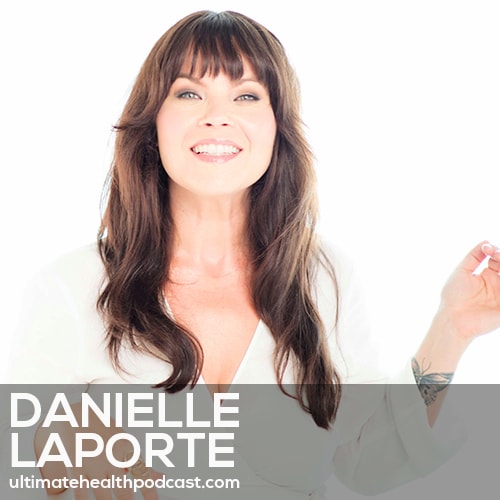 Danielle LaPorte is a member of Oprah's SuperSoul 100, a group who, in Oprah Winfrey's words, "is uniquely connecting the world together with a spiritual energy that matters."
She's the author of White Hot Truth (her latest), The Desire Map, and The Fire Starter Sessions.
Danielle's website gets millions of visitors a month and was named one of the "Top 100 Websites for Women" by Forbes.
In this episode, we discuss:
You are your own guru
Nourishment and healing from creating time to do the simple things
Put peace first
What's behind the compulsive drive to constantly want to improve ourselves?
What's spiritual bypassing?
Can you love and forgive yourself when you hate yourself the most?
How do we begin to love ourselves more?
Inner child work
How to tell if you have too many healers in your life
How do you find the "right" healers?
Danielle took a break from meditation but now she is all in
Danielle's current meditation practice
The consequences of being focused
Being guided by your core desired feelings
Boundaries vs. barriers
Danielle's greatest miracle… her son
How having a child impacted Danielle's career
Rounding out the edges and becoming "softer"
Besides her son, what gives Danielle the greatest feeling of abundance… right now
Being thankful actually changes your brain chemistry
The importance of the "why" behind your gratitude
The best self-help is self-compassion
Show sponsors:
Thrive Market <== As a new customer you get a free 30-day membership, 25% off your first order, and free shipping (US only)*
Sunwarrior <== 10% off all Sunwarrior products & free shipping over $100*
Perfect Keto <== 20% off Perfect Keto products and they ship worldwide (free shipping in the US)*
Raw Elements <== 10% off all Raw Elements products – Apply the code TUHP at checkout (free shipping over $100)*
Related links:
Danielle LaPorte – White Hot Truth (book)*
Danielle LaPorte – The Desire Map (book)*
Danielle LaPorte – The Fire Starter Sessions (book)*
Follow Danielle LaPorte on Instagram
Danielle LaPorte's website
Robert Augustus Masters*
John Welwood*
Archangel Summit
Suze Orman*
Note: Links marked with an asterisk (*) are affiliate links. Making a purchase through these links won't cost you anything but we will receive a small commission. This is an easy, free way of supporting the podcast. Thank you!
How can you support our podcast?
1. Apple users, please subscribe and review our show on iTunes, we make sure to read them all. Android users, be sure to subscribe to our show on Google Play Music. Subscribers never miss any of the action 😉
2. Tell a friend about The Ultimate Health Podcast. They will surely thank you later. You can use the envelope button below to email a friend or tell them about TUHP in person.
3. Join TUHP Facebook group (FREE). This is where we all stay in touch and ask questions in between episodes. Join our community.
4. Our favourite social media platform is Instagram. Follow our adventures.
5. Download our Habits app for iOS. You choose the healthy habits you want to implement and maintain and our app will help keep you on track. Download Habits app*.
6. Share using the buttons below.
Thank you!