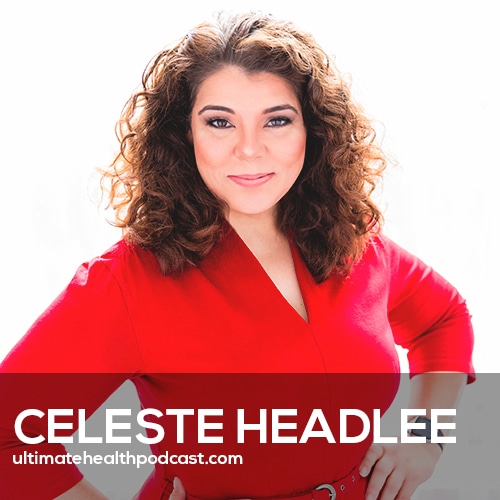 Celeste Headlee (IG: @celesteheadlee) is an award-winning journalist, professional speaker, and bestselling author.
Today we're discussing her latest book, Do Nothing: How to Break Away from Overworking, Overdoing, and Underliving.
(Subscribe in Apple Podcasts)
(Subscribe in Google Podcasts)
In this episode, we discuss:
Work shouldn't be your life
Celeste's health began to downgrade from overworking
Design your life to have downtime
The negative impact of technology & social media on your brain
Tips for working from home
Celeste's 13-day train adventure
Where did the 40 hour work week come from?
The work ethic that was ingrained in us
Allowing time for your mind to wander
You decrease your productivity when you push your brain too far
People can generally focus for 4-5 hours
Untouchable days = no interruptions
The human brain can't multitask
The distinction between idleness & laziness
What are the things that relax you?
Your purpose doesn't have to be connected to your work
What is time perception?
Ask yourself how you want to spend your time
Our #1 need after survival is belongingness
Using social time to help others
Show sponsors:
BLUblox <== 15% off the world's most advanced blue light glasses
Thrive Market <== As a new Thrive customer you get 25% off your order ($20 max) and a free 30-day membership (US only)
Organifi <== 20% off all Organifi products
Perfect Keto <== 20% off all Perfect Keto products (free shipping in the US)
Related links:
Celeste Headlee – Do Nothing (book)
Celeste Headlee's website
Follow Celeste Headlee on Instagram and Twitter
Celeste Headlee – We Need To Talk (book)
Joyce Carol Oates (books)
Related episodes:
318: Michael Hyatt – Achieve More By Doing Less, Work Productivity Hacks, The Power Of Constraints
286: Cal Newport – Digital Minimalism • Create Time For Solitude • Stop Socializing On Social Media
265: Neil Pasricha – How To Be Happy • Untouchable Days • Find Your Authentic Self
257: Jesse Itzler – Living With The Monks • Only Fruit Until Noon • Flip Your Relationship With Time
154: Michelle Gielan – Broadcasting Happiness • Seeing Stress As A Challenge • Social Support = Happier You
Celeste Headlee photo credit: (c) Tamzin B. Smith Portrait Photography
Note: Some of the links above are affiliate links. Making a purchase through these links won't cost you anything but we will receive a small commission. This is an easy, free way of supporting the podcast. Thank you!
How can you support our podcast?
1. Apple users, please subscribe and review our show on Apple Podcasts, we make sure to read them all. Android users, be sure to subscribe to our show on Google Podcasts. Subscribers never miss any of the action 😉
2. Tell a friend about The Ultimate Health Podcast. They will surely thank you later. You can use the envelope button below to email a friend or tell them about TUHP in person.
3. Join TUHP Facebook community (FREE). This is where we all stay in touch and ask questions in between episodes. Join our community.
4. Follow our adventures on our favourite social media platform, Instagram.
5. Download The Ultimate Health Podcast app (FREE). This way you'll have our whole library of episodes right at your fingertips. Download our iOS/Apple app or our Android app.
6. Share using the buttons below.
Thank you!