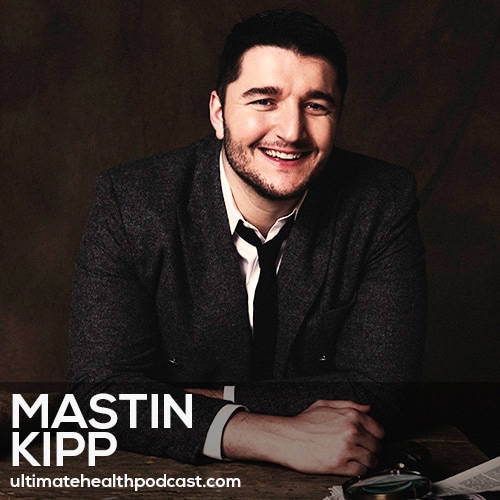 Mastin Kipp is a number one best-selling author, speaker, and Functional Life Coach (TM) for people who are seeking rapid transformation in their lives. He has been featured on the Emmy Award show, Super Soul Sunday, and recognized as a "thought leader for the next generation" by Oprah Winfrey.
In this episode, we discuss:
Mastin's Divine Storm
The Daily Love… the early days
Milestones involving Kim Kardashian and Oprah
Transitioning from The Daily Love to a personal brand
Functional Life Coaching
Mastin's definition of purpose
We are wired to be afraid of positive emotional states
Therapy vs coaching
What happens when you step into your purpose?
Unless you're in mortal danger, fear is a compass showing you where to go
The number one quality that people need today
A+ syndrome
Mastin's success began by making his bed
Allow yourself to be supported
The most successful people in the world keep a childlike (not childish) approach to life
The balance between self-esteem and humility
Self-care can't just be for yourself, it has to eventually be for a larger mission, too
How Mastin personally takes care of himself
Evaluate how you're spending time
Are you guilty of spiritual entertainment?
Show sponsors:
CoreChair <== Apply the code tuhpcc at checkout for your listener discount (free shipping in North America)*
Kettle & Fire Bone Broth <== 20% off Kettle & Fire bone broth & free shipping (US only)*
Sunwarrior <== 10% off all Sunwarrior products & free shipping over $100*
Perfect Keto <== 20% off Perfect Keto products and they ship worldwide (free shipping in the US)*
Related links:
Mastin Kipp – Claim Your Power (book)*
Mastin Kipp's website
Power & Purpose With Mastin Kipp (podcast)
Follow Mastin on Facebook, Instagram, & Twitter
Caroline Myss*
Tony Robbins – Unleash the Power Within (event)
Tony Robbins – Date With Destiny (event)
Tony Robbins – Business Mastery (event)
Tony Robbins: I Am Not Your Guru (documentary)
Viome microbiome and metabolic testing
Note: Links marked with an asterisk (*) are affiliate links. Making a purchase through these links won't cost you anything but we will receive a small commission. This is an easy, free way of supporting the podcast. Thank you!
How can you support our podcast?
1. Apple users, please subscribe and review our show on iTunes, we make sure to read them all. Android users, be sure to subscribe to our show on Google Play Music. Subscribers never miss any of the action 😉
2. Tell a friend about The Ultimate Health Podcast. They will surely thank you later. You can use the envelope button below to email a friend or tell them about TUHP in person.
3. Join TUHP Facebook group (FREE). This is where we all stay in touch and ask questions in between episodes. Join our community.
4. Our favourite social media platform is Instagram. Follow our adventures.
5. Download our Habits app for iOS. You choose the healthy habits you want to implement and maintain and our app will help keep you on track. Download Habits app*.
6. Share using the buttons below.
Thank you!