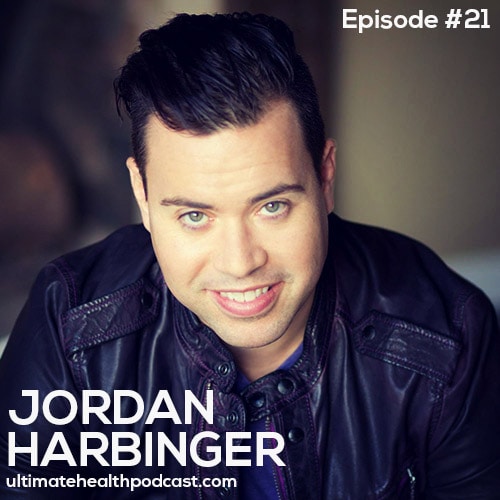 On today's show, we are speaking with Jordan Harbinger, the co-founder of The Art of Charm. His podcast teaches you the skills you need to be successful in your personal life and in business. The show is directed at men but women can apply a lot of this knowledge too. The Art of Charm also hosts in-person bootcamps to really take your social skills to the next level.
In this episode, we discuss:
What is The Art of Charm (AOC) and how it has grown over the years?
How Jordan went from lawyer to co-founder of AOC
Why people skills matter most
Following your passion doesn't always equal success
Common success cliches and do they hold value
With the explosion of personal growth media, where do we start?
It's essential to balance consumption with creation of information
Coming up with new ideas isn't the problem
The importance of mentorship and coaching
You only go as high as your five closest friends
Digital connection doesn't replace personal connection
We are evolved to trust people based strongly on non-verbal communication
Solid sleep is essential for health
Society as a whole is addicted to caffeine
Why you don't need college
A simple drill you can do at home to improve your body language
Related Links:
Jordan Harbinger's website (The Art of Charm)
The Art of Charm podcast (iTunes)
Follow Art of Charm on Facebook, Instagram, and Twitter
Tulsi (holy basil) tea
Related Shows:
226: Jordan Harbinger – Starting Over Ain't So Bad • How To Build Relationships… Before You Need Them • Overcoming Adversity
118: Yuri Elkaim – The All-Day Energy Diet • Sugar, Gluten, & Caffeine Are Draining You • Exercising For Energy
233: Aubrey Marcus – Own The Day, Own Your Life • Get Weird With Lunch • Start With The Hardest Thing First
116: Dr. Michael Breus – The Mystery Of Sleep • What Is Your Chronotype? • The Best Pillow And Mattress
129: Dr. Frank Lipman – The Truth About Getting Old • Finding Passion And Meaning In Your Life (You Don't Need To Quit Your Job)
Note: Some of the links above are affiliate links. Making a purchase through these links won't cost you anything but we will receive a small commission. This is an easy, free way of supporting the podcast. Thank you!
How can you support our podcast?


1. Apple users, please subscribe and review our show on Apple Podcasts, we make sure to read them all. Android users, be sure to subscribe to our show on Google Podcasts. Subscribers never miss any of the action ;)


2. Tell a friend about The Ultimate Health Podcast. They will surely thank you later. You can use the envelope button below to email a friend or tell them about TUHP in person.


3. Join TUHP Facebook community (FREE). This is where we all stay in touch and ask questions in between episodes. Join our community.
4. Follow our adventures on our favourite social media platform, Instagram.


5. Download The Ultimate Health Podcast app (FREE). This way you'll have our whole library of episodes right at your fingertips. Download our iOS/Apple app or our Android app.
6. Share using the buttons below.
Thank you!