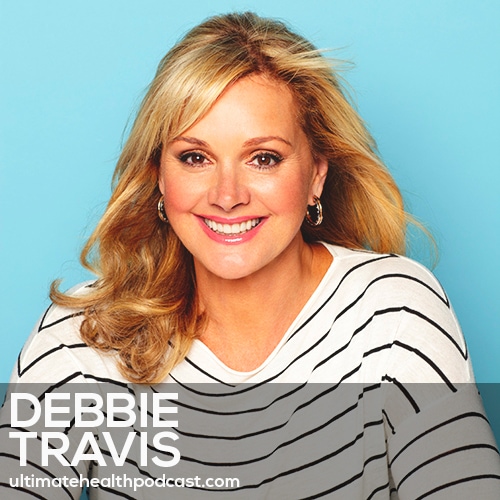 Debbie Travis (IG: @debbie_travis) has an innate ability to connect that has made her an inspiration for people everywhere. Home designer, television host and producer, best-selling author, sought-after public speaker, and host of her Tuscan getaways, Debbie pours her heart into every part of her business empire and motivates everyone to find their own, personal joy.
In this episode, we discuss:
Marni's experience at Debbie's Tuscan getaway
What inspired Debbie's next chapter
Time to focus on ourselves
How Debbie ended up in Italy
Sharing her dream with others
The 5-year project
Change your mindset
Finding yourself at a crossroads
The need to connect
People are lonely
Talking and sharing makes you feel better
Make time, make an effort
Creating new habits
Growing up in rural England
The start of Debbie's career
Getting married and moving to Canada
Painting houses and Debbie's rise to fame
Connecting within the community
Designing the next chapter
How to get over your fear
Play will help unleash your passion
Squash that inner voice
What is real and what is an excuse?
Vitality is what we all crave
Show sponsors:
CoreChair <== Apply the code tuhpcc at checkout for your listener discount (free shipping in North America)
Perfect Keto <== 20% off all Perfect Keto products and they ship worldwide (free shipping in the US)*
Sunwarrior <== 10% off all Sunwarrior products & free shipping over $100
Related links:
Debbie Travis – Design Your Next Chapter (book)
Debbie Travis' website
Follow Debbie Travis on Facebook, Instagram, and Twitter
Debbie Travis' Tuscan Getaway
Debbie Travis' books
Related episodes:
025: Meghan Telpner – Be Awesome! | There's No Perfect Diet | Embracing Your Fears
161: JJ Virgin – Adopting A Miracle Mindset
221: Dr. John Demartini – The Power Of Delegation • Fear Is A Gift • Healthy Romantic Relationships
239: Neil Strauss – The Long Road To Success • Compartmentalize Your Week • Your Community Shapes You
246: Sachin Patel – Stealth Infections • Get Back To Nature • The 2 Types Of Mindset
Note: Some of the links above are affiliate links. Making a purchase through these links won't cost you anything but we will receive a small commission. This is an easy, free way of supporting the podcast. Thank you!
How can you support our podcast?
1. Apple users, please subscribe and review our show on Apple Podcasts, we make sure to read them all. Android users, be sure to subscribe to our show on Google Podcasts. Subscribers never miss any of the action 😉
2. Tell a friend about The Ultimate Health Podcast. They will surely thank you later. You can use the envelope button below to email a friend or tell them about TUHP in person.
3. Join TUHP Facebook community (FREE). This is where we all stay in touch and ask questions in between episodes. Join our community.
4. Follow our adventures on our favourite social media platform, Instagram.
5. Download The Ultimate Health Podcast iOS app (FREE). This way you'll have our whole library of episodes right at your fingertips. Download our iOS app.
6. Share using the buttons below.
Thank you!