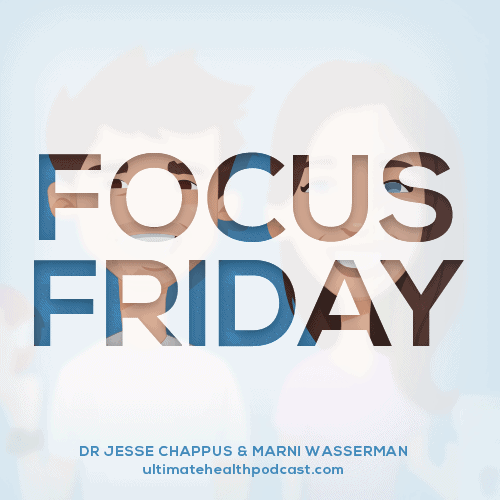 Today we talk chocolate.
And it's not only because Halloween is right around the corner… we just love chocolate!
We get into the health benefits of chocolate, how we incorporate it into our healthy routines, our favourite companies, and so much more.
Who doesn't love chocolate?!?
Related links:
Chocolate Avocado Pudding Recipe
Follow TUHP on Instagram
Healthy Raw Chocolate Fudge Recipe – The one Jesse's going to make for Marni
A Real Treat: Nourishing Grain-Free Desserts & Healing Elixirs (Marni's book)
ChocoSol
Giddy YoYo
Eating Evolved
Hu Kitchen
Heavenly Organics
Sunbiotics
Raw Elements <== 10% off all Raw Elements products – Apply the code TUHP at checkout (free shipping over $100)
Sacred Chocolate
Related episodes:
223: Max Lugavere – Alzheimer's And The Ketogenic Diet • Genius Foods • Stop Skimping On Sleep
197: Focus Friday – How We Quit Sugar
196: Sarah Wilson – I Quit Sugar • Living As A Nomad • A New Way To Look At Balance
174: Leanne Vogel – Get Fat-Adapted • What's A Carb Up? • Vegans Can Go Keto, Too
049: Dr. Yoni Freedhoff – Embracing Imperfection | Stop Blaming The Food Industry | Staying Ahead Of Food Cravings
Note: Some of the links above are affiliate links. Making a purchase through these links won't cost you anything but we will receive a small commission. This is an easy, free way of supporting the podcast. Thank you!
How can you support our podcast?
1. Apple users, please subscribe and review our show on Apple Podcasts, we make sure to read them all. Android users, be sure to subscribe to our show on Google Podcasts. Subscribers never miss any of the action 😉
2. Tell a friend about The Ultimate Health Podcast. They will surely thank you later. You can use the envelope button below to email a friend or tell them about TUHP in person.
3. Join TUHP Facebook community (FREE). This is where we all stay in touch and ask questions in between episodes. Join our community.
4. Follow our adventures on our favourite social media platform, Instagram.
5. Download The Ultimate Health Podcast app (FREE). This way you'll have our whole library of episodes right at your fingertips. Download our iOS/Apple app or our Android app.
6. Share using the buttons below.
Thank you!