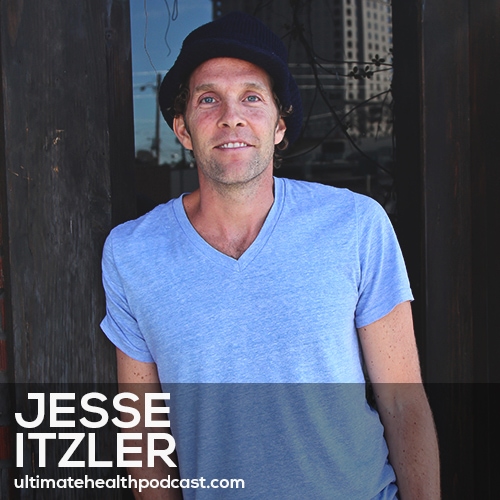 Jesse Itzler (IG: @jesseitzler) is the author of the New York Times bestseller, Living with a Seal. He cofounded Marquis Jet, the world's largest private jet card company which he and his partner sold to Berkshire Hathaway/NetJets. Jesse then partnered with Zico coconut water, which he and his partner sold to The Coca-Cola Company.
When he's not running ultra-marathons, eating vegan food or being a dad to his four kids, Jesse can be found at the NBA's Atlanta Hawks games, where he's an owner of the team. He's married to Spanx founder Sara Blakely.
In this episode, we discuss:
What made Jesse take 15 days away from his family to live with monks
What Jesse packed in his suitcase to live at the monastery
The book that inspired Jesse's diet
The benefits of eating only fruit until noon
Living at the monastery
Being disconnected from the outside world
What Jesse didn't miss while he was away
Take time for the things you love
Spending time alone
The 3-hour rule
Flip your relationship with time
Remember tomorrow
Operate from gratitude
Weave spirituality into your day-to-day life
You don't have to respond immediately
Get it out of your head and onto paper
Be where your feet are
Figure out what works best for you
Do it now!
Show sponsors:
CoreChair <== 15% off your CoreChair purchase by using the code tuhpcc at checkout (free shipping in North America)
Perfect Keto <== 20% off all Perfect Keto products and they ship worldwide (free shipping in the US)
Thrive Market <== Get your membership for as low as $5 a month & receive $20 in shopping credit with a 1 year membership (US only)
Sunwarrior <== 20% off all Sunwarrior products & free shipping over $50 (US only)
Related links:
Jesse Itzler – Living with the Monks (book)
Jesse Itzler's website
Follow Jesse Itzler on Facebook, Instagram, and Twitter
Jesse Itzler – Living with a Seal (book)
Build Your Life Resume (Jesse's 8 week course)
Harvey Diamond – Fit For Life (book)
Related episodes:
306: Haemin Sunim – Let Go Of Perfectionism, Combat Depression, Take Things Slowly
252: Srinivas Rao – Creating For An Audience Of One • Creativity Leads To Happiness • Cognitive Bandwidth
242: Sarah Knight – You Do You • Happiness In Imperfection • Managing Anxiety
233: Aubrey Marcus – Own The Day, Own Your Life • Get Weird With Lunch • Start With The Hardest Thing First
182: Pedram Shojai – Tiime Is Our Most Valuable Gift • The Art Of The To-Do List • Smile More
Note: Some of the links above are affiliate links. Making a purchase through these links won't cost you anything but we will receive a small commission. This is an easy, free way of supporting the podcast. Thank you!
How can you support our podcast?
1. Apple users, please subscribe and review our show on Apple Podcasts, we make sure to read them all. Android users, be sure to subscribe to our show on Google Podcasts. Subscribers never miss any of the action 😉
2. Tell a friend about The Ultimate Health Podcast. They will surely thank you later. You can use the envelope button below to email a friend or tell them about TUHP in person.
3. Join TUHP Facebook community (FREE). This is where we all stay in touch and ask questions in between episodes. Join our community.
4. Follow our adventures on our favourite social media platform, Instagram.
5. Download The Ultimate Health Podcast app (FREE). This way you'll have our whole library of episodes right at your fingertips. Download our iOS/Apple app or our Android app.
6. Share using the buttons below.
Thank you!