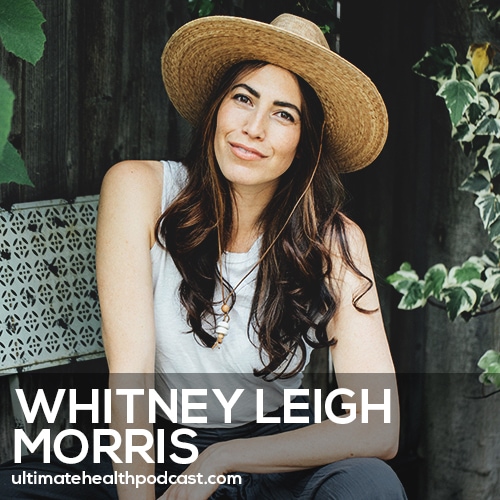 Whitney Leigh Morris (IG: @whitneyleighmorris) is a Small Space Lifestyle Consultant based in Venice, California. She's a firm believer that you don't need to "live large" to live beautifully.
Whitney helps individuals, couples, and families live comfortably and contentedly in (& with) a smaller footprint. Her book is Small Space Style: Because You Don't Need to Live Large to Live Beautifully.
(Subscribe in Apple Podcasts)
(Subscribe in Google Podcasts)
In this episode, we discuss:
Whitney living in a tiny 400 square foot cottage near the canals in Venice, California with her husband, son & two dogs
Tips for working from home before & during COVID-19
The tiny home community
What it was like for Whitney growing up in Florida surrounded by wildlife
Vertical gardening in small spaces
Supporting local farms & CSA delivery boxes
Cruising around town on a cargo bike
Living a conscious vegetarian lifestyle
Getting creative with how you use your space
Creating space with intention and light
What brings you joy in this moment?
Rules to ask before bringing new items into your home
Living with less in order to live with more
Being mindful of your consumption
From cottage life to castle life
A typical day at The Tiny Canal Cottage
Finding freedom & balance working from home
Communication has reset during COVID-19
Ultimate health starts in the mind
Show sponsors:
Thrive Market <== As a new Thrive customer you get 25% off your order ($20 max) and a free 30-day membership (US only)
Perfect Keto <== 20% off all Perfect Keto products (free shipping in the US)
BLUblox <== 15% off the world's most advanced blue light glasses
Organifi <== 20% off all Organifi products
Related links:
Whitney Leigh Morris – Small Space Style (book)
Whitney Leigh Morris's website (The Tiny Canal Cottage)
Follow Whitney Leigh Morris on Facebook, Instagram, and Pinterest
Lettuce Grow
Virtue Cycles
Related episodes:
351: Peter Walsh – Downsizing Your Way To A Richer, Happier Life
350: Courtney Carver – Simplify Your Life & Closet
343: Bea Johnson – Zero Waste Home, Experiences Over Stuff, Minimizing Junk Mail
227: Andy Couturier – The Abundance Of Less • Enjoying The Process • Thinking For Yourself
132: Ryan Nicodemus – The Minimalists • Gift Giving… The Healthy Way • Give Yourself A Pay Raise By Spending Less
Note: Some of the links above are affiliate links. Making a purchase through these links won't cost you anything but we will receive a small commission. This is an easy, free way of supporting the podcast. Thank you!
How can you support our podcast?
1. Apple users, please subscribe and review our show on Apple Podcasts, we make sure to read them all. Android users, be sure to subscribe to our show on Google Podcasts. Subscribers never miss any of the action 😉
2. Tell a friend about The Ultimate Health Podcast. They will surely thank you later. You can use the envelope button below to email a friend or tell them about TUHP in person.
3. Join TUHP Facebook community (FREE). This is where we all stay in touch and ask questions in between episodes. Join our community.
4. Follow our adventures on our favourite social media platform, Instagram.
5. Download The Ultimate Health Podcast app (FREE). This way you'll have our whole library of episodes right at your fingertips. Download our iOS/Apple app or our Android app.
6. Share using the buttons below.
Thank you!