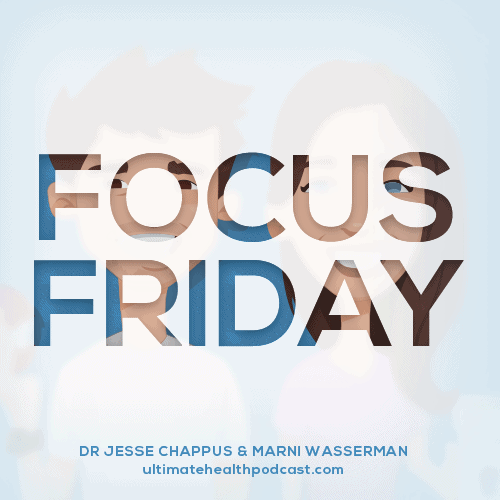 Today we're sharing our ultimate day, inspired by our most recent interview with Aubrey Marcus.
We discuss the things we'd do from morning to night to support our health and wellbeing. We do all of these but not typically within a single day but over the course of the week.
What would your ultimate day look like?
In this episode, we discuss:
Waking up without an alarm
Hydrating first thing in the morning with a big glass of filtered water, lemon juice, & a pinch of sea salt
Marni's homemade energy drink
Movement and sunshine in the morning
Sweating it out in the sauna
Ending your shower with cold water
What we eat for breakfast
Working at home vs outside the house
Eating weird foods for lunch
Embracing a good nap
Afternoon walks and play
Making balancing, nourishing, & delicious dinners at home
Doing dishes can be fun
Winding down in the evening
Having a nighttime device dedicated to podcasts and mediation
Optimizing our bedroom for deep sleeps
Related links:
Listen to Aubrey Marcus previously on TUHP (episode #233)
Aubrey Marcus – Own the Day, Own Your Life (book)
Berkey water
Perfect Keto <== 20% off all Perfect Keto products and they ship worldwide (free shipping in the US)
Sunwarrior <== 20% off all Sunwarrior products & free shipping over $50 (US only)
Clearlight Saunas – Ask about your listener discount
Four Sigmatic Mushroom Matcha Drink Mix
Binaural (β) (iOS app)
Follow Goji (our dog) on Instagram
Tulsi tea
Peppermint tea
Shows we watch – Schitt's Creek, This Is Us, Party of Five, & Outlander
Oak (mediation app)
Blue light blocking glasses
Follow us on Instagram
Related episodes:
300: A Snapshot Of Our Life
260: Focus Friday – Bali Offerings
253: Focus Friday – Our Ultimate Wedding
222: Focus Friday – More Play
183: Focus Friday – Our Engagement Story
Note: Some of the links above are affiliate links. Making a purchase through these links won't cost you anything but we will receive a small commission. This is an easy, free way of supporting the podcast. Thank you!
How can you support our podcast?
1. Apple users, please subscribe and review our show on Apple Podcasts, we make sure to read them all. Android users, be sure to subscribe to our show on Google Podcasts. Subscribers never miss any of the action 😉
2. Tell a friend about The Ultimate Health Podcast. They will surely thank you later. You can use the envelope button below to email a friend or tell them about TUHP in person.
3. Join TUHP Facebook community (FREE). This is where we all stay in touch and ask questions in between episodes. Join our community.
4. Follow our adventures on our favourite social media platform, Instagram.
5. Download The Ultimate Health Podcast app (FREE). This way you'll have our whole library of episodes right at your fingertips. Download our iOS/Apple app or our Android app.
6. Share using the buttons below.
Thank you!