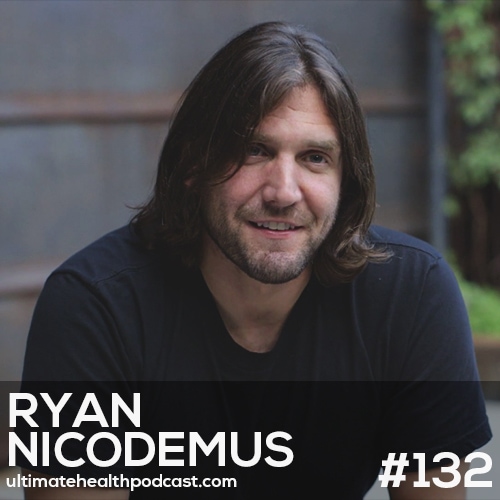 Ryan Nicodemus is the more social half of The Minimalists and his deepest passion is mentoring other people.
After making it in the corporate world, he was living the American Dream… until he got laid off. This ended up being one of the best things that ever happened to Ryan.
A packing party in 2010 began his minimalist journey.
The Minimalists help people live more meaningful lives with less through their website, books, podcast, and documentary. They've been featured on: ABC, New York Times, TIME, and many more.
In this episode, we discuss:
What is minimalism?
Ryan's journey into the minimalist lifestyle
Getting rid of your stuff doesn't make you happy, automatically
The origin story of The Minimalists
Your identity can get wrapped up in your stuff
The just incase rule
The memories are not in things, they are inside of us
Holding on to too much stuff dilutes the meaning of everything
Why your life may be better with less stuff
Give yourself a pay raise by spending less
The more debt we have, the less time we have
Living off a barista's salary
The average American sees around 5000 advertisements a day
Gift giving… the healthy way
Presence is the best present
Living more minimalistic… how to get started
Deciding what to keep and what to part with
The dangerous side of organizing
Love people and use things because the opposite never works
The importance of daily exercise
Spending your time with the right people
Related links:
CoreChair <== 10% (or 25%) off your CoreChair purchase – Apply the code tuhpcc at checkout (free shipping in North America)*
Sunwarrior <== 10% off all Sunwarrior products (free shipping over $100)*
Follow TUHP on Instagram
Join our Facebook Community
Ryan Nicodemus
The Minimalists' website
Minimilism: A Documentary About the Important Things*
Joshua Fields Millburn & Ryan Nicodemus – Essential: Essays by The Minimalists (book)*
Joshua Fields Millburn & Ryan Nicodemus – Everything That Remains: A Memoir by The Minimalists (book)*
Joshua Fields Millburn & Ryan Nicodemus – Minimalism: Live a Meaningful Life (book)*
The Minimalists Podcast
Dave Ramsey – The Total Money Makeover (book)*
People mentioned:
Joshua Fields Millburn – The Minimalists
Colin Wright – Exile Lifestyle
Courtney Carver – Be More with Less
Joshua Becker – Becoming Minimalist
Leo Babauta – zen habits
Marie Kondo
Note: Links marked with an asterisk (*) are affiliate links. Making a purchase through these links won't cost you anything but we will receive a small commission. This is an easy, free way of supporting the podcast. Thank you!
How can you support our podcast?
1. Apple users, please subscribe and review our show on iTunes, we make sure to read them all. Android users, be sure to subscribe to our show on Google Play Music. Subscribers never miss any of the action 😉
2. Tell a friend about The Ultimate Health Podcast. They will surely thank you later. You can use the envelope button below to email a friend or tell them about TUHP in person.
3. Join TUHP Facebook group (FREE). This is where we all stay in touch and ask questions in between episodes. Join our community here.
4. Download our Habits app for iOS. You choose the healthy habits you want to implement and maintain and our app will help keep you on track. Download Habits app here.
5. Share using the buttons below.
Thank you!