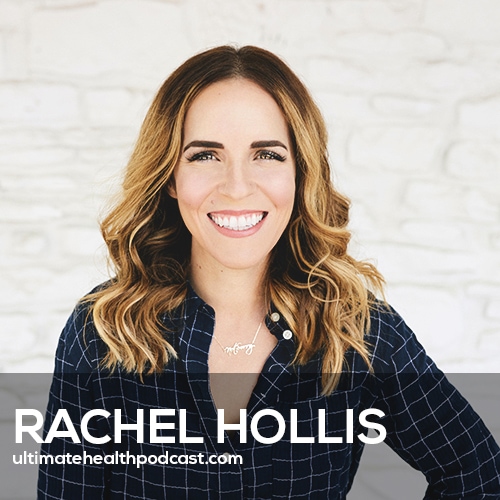 Rachel Hollis (IG: @msrachelhollis) laid the foundation for her lifestyle brand and media company with the same unfiltered honesty and staunch inclusivity that made her a two-time #1 New York Times bestselling author.
She connects with a highly engaged and growing global audience who treasures her transparency and optimism.
Rachel is one of the most sought-after motivational speakers, plays host to one of today's top podcasts, and is a proud working mama of four who uses her platform to empower and embolden women around the world.
Watch the full video version of this conversation below.
In this episode, we discuss:
2020… how we all "Didn't See That Coming"
Rachel's leap into becoming an entrepreneur
Your emotional health has everything to do with the health of your business
What is your Enneagram type?
Achievers are successful in business but can fall into burnout
The success & challenges of Girl, Wash your Face in 2018
Thoughts on social media and exposing kids to fame
Where Rachel's hustle and drive came from
Going from fiction to nonfiction and knowing who your reader is
Starting out as a blogger and sharing her personal experience with Bell's Palsy
Lean into vulnerability
The healthiest way to engage with social media is not consuming the feedback
Finding moments to laugh during pain & grief
Rachel's recipe for self-care
The beauty of a daily morning routine
Journaling feels like therapy
Focusing on a whole foods diet
Holy basil/tulsi is a calming adaptogen
Rachel's daily supplement routine
Working towards a physical challenge is powerful for women
Organized parenting helps you be present
Visualizing keeps you focused on where you want to go
Learning to let go
2020 was the most brutal year of Rachel's life
Keep putting one foot in front of the other
Believe in abundance
Related links:
Rachel Hollis – Didn't See That Coming (book)
Rachel Hollis' website
Follow Rachel Hollis on Facebook, Instagram, and YouTube
Rachel Hollis – Girl, Stop Apologizing (book)
Rachel Hollis – Girl, Wash Your Face (book)
Rachel Hollis (books)
The Rachel Hollis Podcast
Hollis Co.
Start Today
Big Heart Tea
Related episodes:
362: Lori Gottlieb – Maybe You Should Talk To Someone
331: Cathy Heller – Don't Keep Your Day Job
298: Kate Northrup – Do Less, Surrender Your Control, Yoga Nidra
283: Katie Wells aka Wellness Mama – Maintaining A Healthy Family, Home & Business
151: Marie Forleo – Exercise Boosts Your Productivity & Creativity • Trust Your Intuition • Create Before You Consume
Rachel Hollis photo credit: Vanessa Todd
Note: Some of the links above are affiliate links. Making a purchase through these links won't cost you anything but we will receive a small commission. This is an easy, free way of supporting the podcast. Thank you!
How can you support our podcast?
1. Apple users, please subscribe and review our show on Apple Podcasts, we make sure to read them all. Android users, be sure to subscribe to our show on Google Podcasts. Subscribers never miss any of the action 😉
2. Tell a friend about The Ultimate Health Podcast. They will surely thank you later. You can use the envelope button below to email a friend or tell them about TUHP in person.
3. Join TUHP Facebook community (FREE). This is where we all stay in touch and ask questions in between episodes. Join our community.
4. Follow our adventures on our favourite social media platform, Instagram.
5. Download The Ultimate Health Podcast app (FREE). This way you'll have our whole library of episodes right at your fingertips. Download our iOS/Apple app or our Android app.
6. Share using the buttons below.
Thank you!