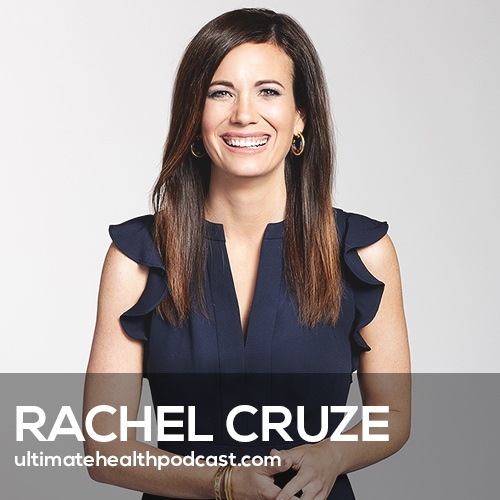 Rachel Cruze (IG: @rachelcruze) is a two-time #1 national bestselling author, financial expert and host of The Rachel Cruze Show.
Since 2010, she's served at Ramsey Solutions, where she teaches people to avoid debt, save money, budget and how to win with money at any stage in life.
Today we're discussing Rachel's new book, Know Yourself, Know Your Money: Discover WHY You Handle Money the Way You Do and WHAT to Do About It.
Watch the full video version of this conversation below.
In this episode, we discuss:
Rachel's first money memory
The 3 envelopes: give, spend, save
Dave Ramsey's rebound from bankruptcy
How you view money is shaped by how you grew up
The 4 money classrooms
The "share don't scare" method for teaching children about money
The joy that comes through giving
Having a goal together as a family creates unity
Rachel's formula for mortgages
Gratitude is the first step toward contentment
Staying away from credit cards
Starting a $1000 emergency fund
Using the debt snowball to pay off your debt
Creating a monthly budget tracker
Saving 3-6 months of expenses
Not saving for retirement until after your debt is paid off
Rachel's work-life balance as a busy mom of 3
Finding your money "why"
Write down your goals for motivation
Counselling is self-care
Sitting in silence in the present moment
Don't let social media drive your purchases
Stop spending your life looking at a screen
You can make a change today
Show sponsors:
BLUblox <== 15% off the world's most advanced blue light glasses
Paleovalley <== 15% off all Paleovalley products by using the code ultimatehealth at checkout
Organifi <== 20% off all Organifi products
Related links:
Rachel Cruze – Know Yourself, Know Your Money (book)
Rachel Cruze's website
Follow Rachel Cruze on Facebook, Instagram, and Twitter
The Rachel Cruze Show
Rachel Cruze – Love Your Life Not Theirs (book)
Dave Ramsey & Rachel Cruze – Smart Money Smart Kids (book)
Dave Ramsey (books)
The Social Dilemma (documentary)
Related episodes:
349: Ramit Sethi – Living Your Rich Life
328: Kyle Cease – The Illusion Of Money, Sitting In Silence, Social Media Boundaries
307: Elizabeth Willard Thames aka Mrs. Frugalwoods – Financial Independence Through Simple Living
298: Kate Northrup – Do Less, Surrender Your Control, Yoga Nidra
149: Jen Sincero – Make Money By Mastering The Mindset Of Wealth
Note: Some of the links above are affiliate links. Making a purchase through these links won't cost you anything but we will receive a small commission. This is an easy, free way of supporting the podcast. Thank you!
How can you support our podcast?
1. Apple users, please subscribe and review our show on Apple Podcasts, we make sure to read them all. Android users, be sure to subscribe to our show on Google Podcasts. Subscribers never miss any of the action 😉
2. Tell a friend about The Ultimate Health Podcast. They will surely thank you later. You can use the envelope button below to email a friend or tell them about TUHP in person.
3. Join TUHP Facebook community (FREE). This is where we all stay in touch and ask questions in between episodes. Join our community.
4. Follow our adventures on our favourite social media platform, Instagram.
5. Download The Ultimate Health Podcast app (FREE). This way you'll have our whole library of episodes right at your fingertips. Download our iOS/Apple app or our Android app.
6. Share using the buttons below.
Thank you!