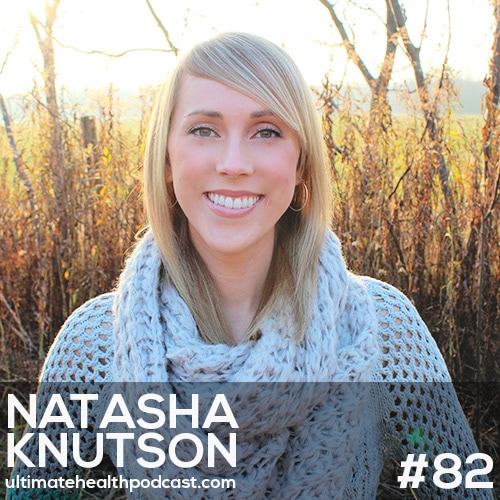 This week we are speaking with holistic nutritionist and registered vet tech, Natasha Knutson. She is dedicated to guiding people and their animal companions toward thriving health. We dig deep into optimizing your pet's health, naturally.
In this episode, we discuss:
Natasha's story and how she became passionate about holistic animal medicine
Don't buy pet food at the grocery store
Cats and dogs thrive on a high protein, high moisture, & low starch diet
Stay away from dry kibble
Store bought food brands you can trust
Dogs and cats need meat
Choosing the right food for your pet
Big no no foods for your cat and dog
Finding a holistic vet in your area
Alternatives to conventional spaying and neutering
Vaccinating your pets, what are your options?
Superfoods are great for your pets, too
Your pets may be more sensitive than you to toxins and chemicals used in the home
By living healthy, your pets will automatically be healthier
Naturally caring for your pet's teeth
Why you want to avoid giving your dog cooked bones
Eco pet toys… are we being greenwashed?
Strategies that help our pets age gracefully
Ticks, fleas, and mosquitos… alternative treatments?
Numerous benefits you experience as a pet owner
Related links:
Natasha Knutson's website (lettucechange.com)
Ontario holistic veterinary directory
Food, Inc. (documentary)
Dr. Karen Becker
Acana pet food
Merrick pet food
Nature's Variety – Instinct pet food
Ascenta omega-3 supplements for pets
Beth Taylor and Karen Shaw Becker DVM – Dr. Becker's Real Food for Healthy Dogs and Cats (book)
Dr. Jean Dodds & Diana Laverdure – Canine Nutrigenomics (book)
Deva Khalsa VMD – Dr. Khalsa's Natural Dog (book)
Sunwarrior <== 20% off all Sunwarrior products & free shipping over $50 (US only)
TUHP Facebook group
Related episodes:
109: Dr. Karen Becker – Ultimate Pet Health: The Best Diet For Your Dog Or Cat • Alternatives To Traditional Spaying And Neutering (Part 1 of 2)
110: Dr. Karen Becker – Ultimate Pet Health: Vaccines, Supplements, & Oral Care (Part 2 of 2)
187: Focus Friday – Ultimate Dog Health
078: Dr. Robynne Chutkan – Microbiome 101 | Stop Sanitizing Yourself Sick | Having A Dog Will Boost Your Health
146: Meghan Telpner & Josh Gitalis – Create Your Ultimate Healthy Home
Note: Some of the links above are affiliate links. Making a purchase through these links won't cost you anything but we will receive a small commission. This is an easy, free way of supporting the podcast. Thank you!
How can you support our podcast?
1. Apple users, please subscribe and review our show on Apple Podcasts, we make sure to read them all. Android users, be sure to subscribe to our show on Google Podcasts. Subscribers never miss any of the action 😉
2. Tell a friend about The Ultimate Health Podcast. They will surely thank you later. You can use the envelope button below to email a friend or tell them about TUHP in person.
3. Join TUHP Facebook community (FREE). This is where we all stay in touch and ask questions in between episodes. Join our community.
4. Follow our adventures on our favourite social media platform, Instagram.
5. Download The Ultimate Health Podcast app (FREE). This way you'll have our whole library of episodes right at your fingertips. Download our iOS/Apple app or our Android app.
6. Share using the buttons below.
Thank you!