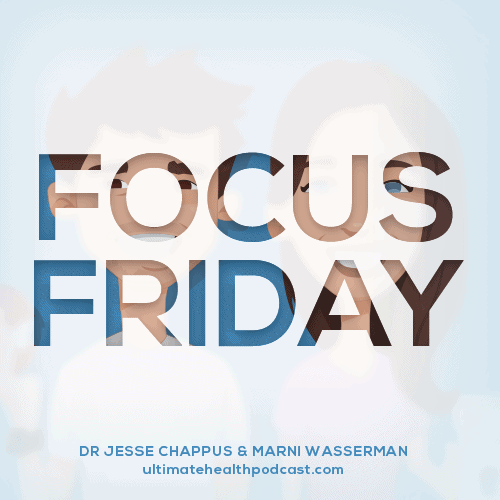 To eat or not to eat… lectins. This is the question we were faced with after our latest episode featuring Dr. Steven Gundry.
A group of proteins called lectins are the primary defence most plants have against predators… including us (human beings).
Today we're discussing how we're going to approach lectins in the "healthy" foods we've been consuming.
Related links:
Listen to Dr. Steven Gundry previously on TUHP (episode #202)
Eden Foods
Thrive Market <== Get your membership for as low as $5 a month & receive $20 in shopping credit with a 1 year membership (US only)
Kite Hill
National Lampoon's Christmas Vacation (movie)
Follow TUHP on Instagram
Related episodes:
287: Dr. Steven Gundry – The Longevity Paradox • Exercise Impacts Your Microbiome • Top Sources Of Polyphenols
273: Dr. David Perlmutter – Grain Brain • Cholesterol Is Your Friend • What Is Keto Cycling?
159: Dave Asprey – Block Junk Light From Your Life • Head Strong • The One Minute Cold Shower Challenge
153: Dr. William Davis – Gluten Free Isn't Enough • Undoctored • The Importance Of A High Potency, Multi-Species Probiotic
096: Dr. Joel Kahn – The Gut-Heart Connection • Paleo vs. Low-Fat Vegan Diet • Top Heart Health Foods
Note: Some of the links above are affiliate links. Making a purchase through these links won't cost you anything but we will receive a small commission. This is an easy, free way of supporting the podcast. Thank you!
How can you support our podcast?
1. Apple users, please subscribe and review our show on Apple Podcasts, we make sure to read them all. Android users, be sure to subscribe to our show on Google Podcasts. Subscribers never miss any of the action 😉
2. Tell a friend about The Ultimate Health Podcast. They will surely thank you later. You can use the envelope button below to email a friend or tell them about TUHP in person.
3. Join TUHP Facebook community (FREE). This is where we all stay in touch and ask questions in between episodes. Join our community.
4. Follow our adventures on our favourite social media platform, Instagram.
5. Download The Ultimate Health Podcast app (FREE). This way you'll have our whole library of episodes right at your fingertips. Download our iOS/Apple app or our Android app.
6. Share using the buttons below.
Thank you!