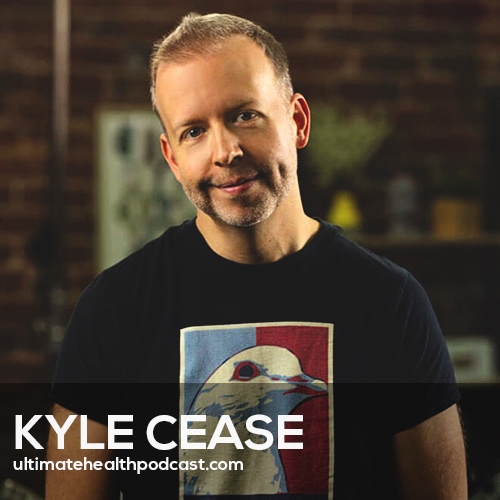 Kyle Cease is a comedian and transformational speaker with two #1 Comedy Central specials to his credit. He is a New York Times bestselling author who shares his unique blend of comedy and personal evolution at his Evolving Out Loud events.
Kyle has been a guest speaker at thousands of colleges, summits, and Fortune 500 conferences and leads his own live events.
He has made more than 100 various TV and movie appearances, including 10 Things I Hate About You, Not Another Teen Movie, and Jimmy Kimmel Live.
(Subscribe in Apple Podcasts)
(Subscribe in Google Podcasts)
In this episode, we discuss:
Kyle started performing comedy at age 12
The beginning of Kyle's transformational journey
To move forward… release the inner baggage
Fully be in this moment
Breaking old patterns of behaviour
Money is a mirror of your connection to yourself
The story of 3 Helen's
Invest money in yourself
Bring awareness to your why
Get excited about yourself, not money
What happens after you let yourself fall apart?
Kyle's 90 day raw vegan experiment
Combining comedy & transformation
What you'll lose vs. what you'll gain
Sitting in silence
Creating boundaries with social media
Physical things take up space in our mental world
Letting go
Move like your time is limited
Connect to your soul
Listen to your body, your heart, and your soul
Show sponsors:
ButcherBox <== Get 2 lbs of 100% grass-fed ground beef, 2 packs of bacon and $20 off your first box
Sunwarrior <== 20% off all Sunwarrior products & free shipping over $50 (US only)
Organifi <== 20% off all Organifi products
Related links:
Kyle Cease – The Illusion of Money (book)
Kyle Cease's website
Follow Kyle Cease on Facebook, Instagram, and YouTube
Kyle Cease – I Hope I Screw This Up (book)
Kyle Cease – Love Rising
The Absolutely Everything Pass (Kyle Cease)
Tony Robbins (books)
Eckhart Tolle (books)
Wayne Dyer (books)
Byron Katie (books)
Marie Kondo – The Life-Changing Magic of Tidying Up (book)
Related episodes:
327: Eric Thomas – The Secret To Success, Learn By Teaching, We All Need Inspiration
322: Christine Hassler – Expectation Hangover, Overachieving & People Pleasing, Overcoming Depression
313: Chase Jarvis – Creativity Is A Habit (Not A Skill) Available To Everyone
312: James Altucher – Reinvent Yourself, Defining Freedom, Comedians See The Truth
160: JP Sears – Laughter Is A Biohack • Our Emotions Are Helpful… Even The "Bad Ones" • How To Be Ultra Spiritual
Note: Some of the links above are affiliate links. Making a purchase through these links won't cost you anything but we will receive a small commission. This is an easy, free way of supporting the podcast. Thank you!
How can you support our podcast?
1. Apple users, please subscribe and review our show on Apple Podcasts, we make sure to read them all. Android users, be sure to subscribe to our show on Google Podcasts. Subscribers never miss any of the action 😉
2. Tell a friend about The Ultimate Health Podcast. They will surely thank you later. You can use the envelope button below to email a friend or tell them about TUHP in person.
3. Join TUHP Facebook community (FREE). This is where we all stay in touch and ask questions in between episodes. Join our community.
4. Follow our adventures on our favourite social media platform, Instagram.
5. Download The Ultimate Health Podcast app (FREE). This way you'll have our whole library of episodes right at your fingertips. Download our iOS/Apple app or our Android app.
6. Share using the buttons below.
Thank you!