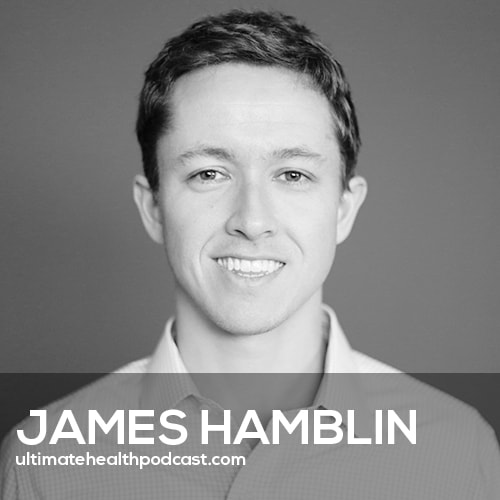 James Hamblin (IG: jameshamblin) is a Medical Doctor & Master of Public Health but he's not a practicing physician… he's a staff writer at The Atlantic, a lecturer at the Yale School of Public Health, and a specialist in preventive medicine.
He is the author of If Our Bodies Could Talk and hosted a video series of the same name. His new book is CLEAN: The New Science of Skin.
(Subscribe in Apple Podcasts)
(Subscribe in Google Podcasts)
In this episode, we discuss:
Why James stopped showering
Changing the armpit ecosystem
It's time to re-examine your daily skin care routine
Are your skin care products causing your acne?
Your skin is affected from the inside out
The history of soaps
People are focusing more on targeted hygiene
The psychological effect of cultural beauty trends
Are skin care products regulated?
Don't believe everything you read on the labels
Marketing ploys used to get men interested in skin care regimens
James' journey into medicine and journalism
Face mites live in your pores
Healthy exposure to microbes train your immune system
Probiotics in skin care products have not been proven to improve the microbiome
Exposure to dogs may improve your microbiome
The benefit of smelly feet
All soap ingredients have an impact on the environment
The story of Dr. Bronner's Soaps
A better way to wipe your bum
Choosing a minimalist way of life
Health, defined
Show sponsors:
Organifi <== 20% off all Organifi products
Paleovalley <== 15% off all Paleovalley products by using the code ultimatehealth at checkout
Beekeeper's Naturals <== 15% off all Beekeeper's Naturals products (free shipping on orders $60 or more)
Perfect Keto <== 20% off all Perfect Keto products (free shipping in the US)
Related links:
James Hamblin – CLEAN: The New Science of Skin (book)
James Hamblin's website
Follow James Hamblin on Facebook, Instagram, and Twitter
James Hamblin – If Our Bodies Could Talk (book)
The Atlantic – James Hamblin's articles
Social Distance – The Atlantic (James' podcast)
Dr. Bronner's
Related episodes:
304: Trina Felber – Primal Skincare, Remineralize Your Teeth, Foods That Cause Acne
188: Nadine Artemis – Redefining Beauty • Your Natural Deodorant Solution • Our Skin Is Designed For Sunshine
158: Dr. Trevor Cates – Clean Skin From Within • The Stress-Skin Connection • Should We Be Using Sunblock?
072: Dr. Kellyann Petrucci – Everything You Ever Wanted To Know About Bone Broth | Foods For Glowing Skin
012: Joy McCarthy – Get Your Skin To Glow Naturally
Note: Some of the links above are affiliate links. Making a purchase through these links won't cost you anything but we will receive a small commission. This is an easy, free way of supporting the podcast. Thank you!
How can you support our podcast?
1. Apple users, please subscribe and review our show on Apple Podcasts, we make sure to read them all. Android users, be sure to subscribe to our show on Google Podcasts. Subscribers never miss any of the action 😉
2. Tell a friend about The Ultimate Health Podcast. They will surely thank you later. You can use the envelope button below to email a friend or tell them about TUHP in person.
3. Join TUHP Facebook community (FREE). This is where we all stay in touch and ask questions in between episodes. Join our community.
4. Follow our adventures on our favourite social media platform, Instagram.
5. Download The Ultimate Health Podcast app (FREE). This way you'll have our whole library of episodes right at your fingertips. Download our iOS/Apple app or our Android app.
6. Share using the buttons below.
Thank you!