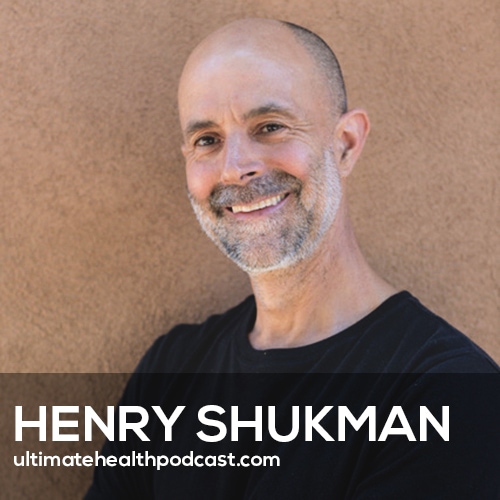 Henry Shukman (IG: @henryshukman) is a Zen Master and is the Guiding Teacher at Mountain Cloud Zen Center. He's dedicated to what he sees as core Zen training — clarifying our "original nature," following the eight-fold path, and living in love, freedom and deep responsiveness.
Henry is also a writer and poet who has published nine books to date, of fiction, poetry and nonfiction. Today we're discussing his memoir, One Blade of Grass.
Watch the full video version of this conversation below.
In this episode, we discuss:
Henry's memoir, One Blade of Grass
What are shame attack exercises?
How do we heal a lack of self-acceptance?
Learning to love yourself
Everyone can meditate, if they want to
Meditation apps… good or bad?
Classic meditation is not guided
What on earth is this thing called awakening?
Henry's meditation practice helped heal his eczema
Transcendental meditation (TM) can help you feel refreshed
Henry's first taste of meditation at age 14
Leaving school to become a travelling writer
Henry's awakening experience
The path to Zen
Seeing through the veil
Different levels of consciousness
Sudden awakening vs. gradual awakening
Being more accepting of the way things are
Letting love guide you
Freeing yourself of greed and envy
Show sponsor:
Organifi <== 20% off all Organifi products
Paleovalley <== 15% off all Paleovalley products by using the code ultimatehealth at checkout
LMNT <== LMNT's tasty electrolyte drink mix is formulated to help anyone with their electrolyte needs
Related links:
Henry Shukman – One Blade of Grass (book)
Henry Shukman website's (Mountain Cloud Zen Center)
Follow Henry Shukman on Instagram
Follow Mountain Cloud Zen Center on Facebook, YouTube, and Twitter
Henry Shukman (books)
Albert Ellis (books)
William Wordsworth (books)
Waking Up Guided Meditation (app)
Homer (books)
Dōgen
Related episodes:
382: Dr. Pedram Shojai – Becoming A Taoist Monk, Meditation Is the Ultimate Drug, Managing Your Life Garden
374: Dr. Jud Brewer – The Craving Mind, Finding Joy In Meditation, Overcoming Addictions
341: Kamal Ravikant – Love Yourself Like Your Life Depends On It
306: Haemin Sunim – Let Go Of Perfectionism, Combat Depression, Take Things Slowly
182: Pedram Shojai – Time Is Our Most Valuable Gift • The Art Of The To-Do List • Smile More 🙂
Note: Some of the links above are affiliate links. Making a purchase through these links won't cost you anything but we will receive a small commission. This is an easy, free way of supporting the podcast. Thank you!
How can you support our podcast?
1. Apple users, please subscribe and review our show on Apple Podcasts, we make sure to read them all. Android users, be sure to subscribe to our show on Google Podcasts. Subscribers never miss any of the action 😉
2. Tell a friend about The Ultimate Health Podcast. They will surely thank you later. You can use the envelope button below to email a friend or tell them about TUHP in person.
3. Join TUHP Facebook community (FREE). This is where we all stay in touch and ask questions in between episodes. Join our community.
4. Follow our adventures on our favourite social media platform, Instagram.
5. Download The Ultimate Health Podcast app (FREE). This way you'll have our whole library of episodes right at your fingertips. Download our iOS/Apple app or our Android app.
6. Share using the buttons below.
Thank you!