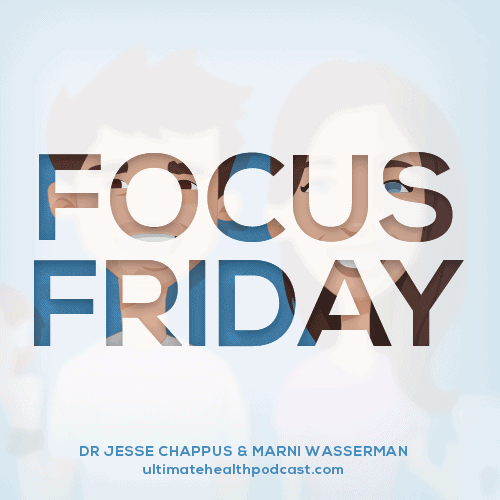 With Valentine's Day around the corner, it's a good time to check in on your relationship.
We here to keep it simple and share some strategies that we use, to maintain our spark. It shouldn't be complicated.
Are you in a healthy relationship?
Related links:
Listen to our previous Focus Friday (Healthy Travel Toolkit – episode #213)
Follow our dog (@gojisuperdog) on Instagram
Follow TUHP on Instagram
Join The Ultimate Health Community (FREE)
Related episodes:
324: Gabby Reece – Life Isn't Perfect, Motherhood, Developing A Growth Mindset
269: don Miguel Ruiz Jr – The Seven Secrets To Healthy, Happy Relationships
226: Jordan Harbinger – Starting Over Ain't So Bad • How To Build Relationships… Before You Need Them • Overcoming Adversity
221: Dr. John Demartini – The Power Of Delegation • Fear Is A Gift • Healthy Romantic Relationships
217: Melissa Ambrosini – Rocking Relationships • Open Wide • Vulnerability Is Vital
Note: Some of the links above are affiliate links. Making a purchase through these links won't cost you anything but we will receive a small commission. This is an easy, free way of supporting the podcast. Thank you!
How can you support our podcast?
1. Apple users, please subscribe and review our show on Apple Podcasts, we make sure to read them all. Android users, be sure to subscribe to our show on Google Podcasts. Subscribers never miss any of the action 😉
2. Tell a friend about The Ultimate Health Podcast. They will surely thank you later. You can use the envelope button below to email a friend or tell them about TUHP in person.
3. Join TUHP Facebook community (FREE). This is where we all stay in touch and ask questions in between episodes. Join our community.
4. Follow our adventures on our favourite social media platform, Instagram.
5. Download The Ultimate Health Podcast app (FREE). This way you'll have our whole library of episodes right at your fingertips. Download our iOS/Apple app or our Android app.
6. Share using the buttons below.
Thank you!