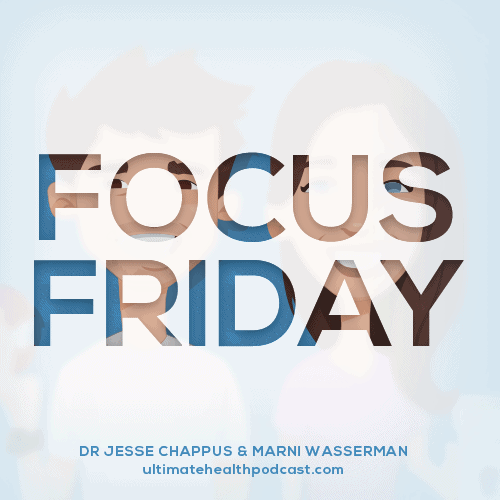 The grain-free movement is gaining momentum… and for good reason.
By removing grains from your diet your energy, digestion, focus, and wellbeing can all improve.
Taking grains out of your diet doesn't have to be permanent, even just a temporary break can make a profound difference on your health.
The Ultimate Grain-Free Challenge is a delicious, easy, and fun way to get started!
Related links:
The Ultimate Grain-Free Challenge & Marni's new ebook (A Real Treat: Nourishing Grain-Free Desserts and Healing Elixirs)
Listen to Dr. William Davis previously on TUHP (episode #153)
Related episodes:
317: Dr. Will Cole – The Inflammation Spectrum, Managing Anxiety, Homeschooling
273: Dr. David Perlmutter – Grain Brain • Cholesterol Is Your Friend • What Is Keto Cycling?
220: Sarah Ballantyne – Paleo Is Almost A Plant-Based Diet • Prioritize Sleep • AIP 101
155: Vinnie Tortorich – Exercise For Mental Health • Choosing The Right Trainer • No Sugar No Grains
145: Robb Wolf – You Can't Cheat On Your Diet • Wired To Eat • Is The Paleo Diet Right For Everyone?
Note: Some of the links above are affiliate links. Making a purchase through these links won't cost you anything but we will receive a small commission. This is an easy, free way of supporting the podcast. Thank you!
How can you support our podcast?
1. Apple users, please subscribe and review our show on Apple Podcasts, we make sure to read them all. Android users, be sure to subscribe to our show on Google Podcasts. Subscribers never miss any of the action 😉
2. Tell a friend about The Ultimate Health Podcast. They will surely thank you later. You can use the envelope button below to email a friend or tell them about TUHP in person.
3. Join TUHP Facebook community (FREE). This is where we all stay in touch and ask questions in between episodes. Join our community.
4. Follow our adventures on our favourite social media platform, Instagram.
5. Download The Ultimate Health Podcast app (FREE). This way you'll have our whole library of episodes right at your fingertips. Download our iOS/Apple app or our Android app.
6. Share using the buttons below.
Thank you!