Four Sigmatic is a wellness company that is well known for its delicious mushroom coffee.
I'm a big fan of their Think blend which is an organic, fair-trade coffee, with lion's mane mushroom for productivity and Chaga mushroom for immune support. This is the coffee I drink every morning.
If you're like me you look forward to your morning cup of coffee and it's not something you're going to skip over or forget to have. With the Think Blend, your not only getting a delicious and healthy coffee every morning… you're also getting a daily dose of medicinal mushrooms. So if you're a coffee drinker who hasn't been able to make medicinal mushrooms a staple in your healthy routine – this is your answer.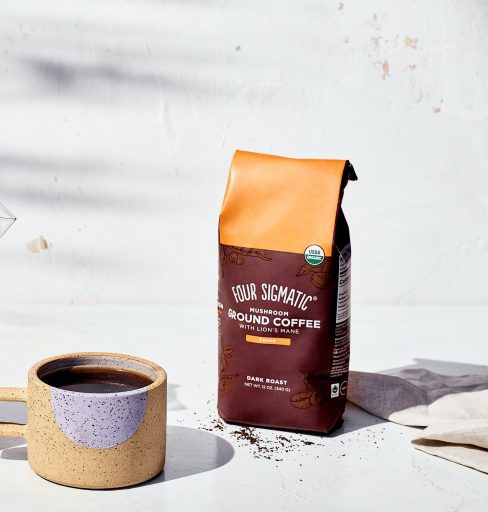 All Four Sigmatic products are organic, vegan, and gluten-free.
It's also worth noting… if for whatever reason you don't like this coffee you can send it back and you'll get a full refund – they'll even cover the shipping. You have nothing to lose.
As a listener of The Ultimate Health Podcast, you save up to 40% off Four Sigmatic mushroom coffee bundles!
To save up to 40% off your mushroom coffee bundle, use the link below. Your discount will automatically be applied at checkout.
Order Four Sigmatic coffee now!
Enjoy! ☕️