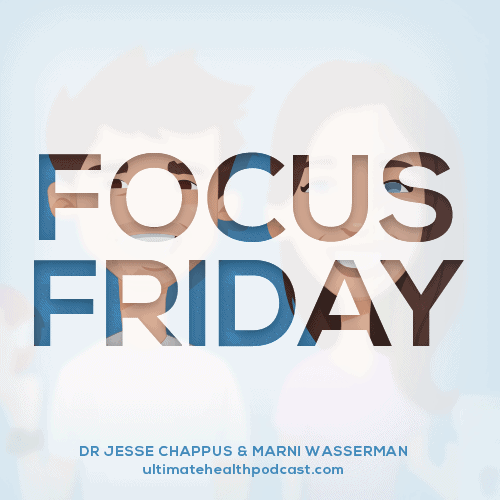 We are all different.
There is no one "perfect diet" for everyone.
Your "perfect diet" may change over your lifetime.
Today, we share the evolution of our diets and inspire you to eat what makes you thrive.
Related links:
What The Health (documentary)
Matt Monarch
Paul Nison – Raw Life Health Show
Kevin and Annmarie Gianni – The Renegade Health Show
Marni Wasserman – Plant-Based Diet For Dummies (book)
Related episodes:
271: Focus Friday – Managing Waste
213: Focus Friday – Healthy Travel Toolkit
203: Focus Friday – To Eat Or Not To Eat… Lectins
197: Focus Friday – How We Quit Sugar
054: Kevin Gianni – Adrenal Fatigue In The 21st Century | The Coffee Experiment | Healthy Living Before & After Kids
Note: Some of the links above are affiliate links. Making a purchase through these links won't cost you anything but we will receive a small commission. This is an easy, free way of supporting the podcast. Thank you!
How can you support our podcast?
1. Apple users, please subscribe and review our show on Apple Podcasts, we make sure to read them all. Android users, be sure to subscribe to our show on Google Podcasts. Subscribers never miss any of the action 😉
2. Tell a friend about The Ultimate Health Podcast. They will surely thank you later. You can use the envelope button below to email a friend or tell them about TUHP in person.
3. Join TUHP Facebook community (FREE). This is where we all stay in touch and ask questions in between episodes. Join our community.
4. Follow our adventures on our favourite social media platform, Instagram.
5. Download The Ultimate Health Podcast app (FREE). This way you'll have our whole library of episodes right at your fingertips. Download our iOS/Apple app or our Android app.
6. Share using the buttons below.
Thank you!