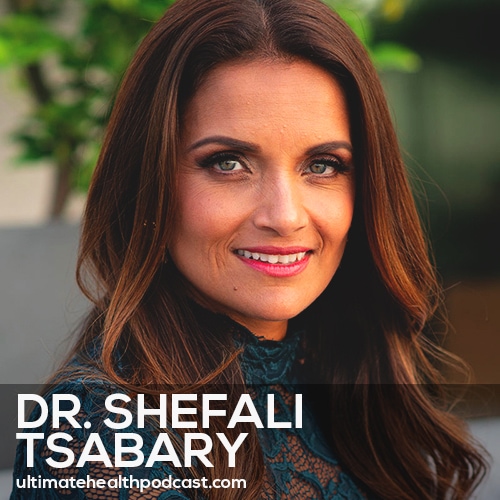 Dr. Shefali Tsabary (IG: @doctorshefali) is a world-renowned clinical psychologist, bestselling author, and public speaker. She's an expert in her field where she blends Eastern philosophy and Western psychology.
Dr. Shefali's books focus on parenting, families, & children and they will change your world. She teaches workshops and courses both online and in-person around the globe.
(Subscribe in Apple Podcasts)
(Subscribe in Google Podcasts)
In this episode, we discuss:
Why Dr. Shefali had to grieve her fantasy of the perfect childbirth
A true wisdom approach to life
What is conscious parenting?
Parent vs. child expectations
How to handle a temper tantrum
Creating boundaries for your children
You are becoming conscious for you
Parents need boundaries too
Teach kids consequences of their behaviours
Dr. Shefali recalls her childhood in India
The teachings of Vipassana meditation
Deep awareness of yourself
Entering the unknown of parenthood
Assessing vs. projecting what is best for our kids
A hands off approach to parenting
Kids need routine and structure
Parenting is unpredictable and is always evolving
Let go of guilt and parent with compassion
Women need to break free
Don't expect kids to be perfect
Show sponsors:
Thrive Market <== Get your membership for as low as $5 a month & receive $20 in shopping credit with a 1 year membership (US only)
Four Sigmatic <== 15% off all Four Sigmatic products (free shipping on orders $100 or more)
XPT Life app <== Download the XPT Life app for free and stimulate growth in all aspects of human performance
Organifi <== 20% off all Organifi products
Related links:
Dr. Shefali Tsabary – The Awakened Family (book)
Dr. Shefali Tsabary's website
Follow Dr. Shefali Tsabary on Facebook, Instagram, and Twitter
Dr. Shefali Tsabary – The Conscious Parent (book)
Dr. Shefali Tsabary – Out of Control (book)
Dr. Shefali – Online Conscious Coaching Institute
Related episodes:
324: Gabby Reece – Life Isn't Perfect, Motherhood, Developing A Growth Mindset
315: Genevieve Howland aka Mama Natural – Preparing For A Healthy Pregnancy & Childbirth
298: Kate Northrup – Do Less, Surrender Your Control, Yoga Nidra
251: Dr. Sarah Buckley – Gentle Birth, Gentle Mothering • Preconception Planning • The Role Of Oxytocin
240: Bruce Lipton – The Honeymoon Effect • Conscious Parenting • You Have 2 Minds
Note: Some of the links above are affiliate links. Making a purchase through these links won't cost you anything but we will receive a small commission. This is an easy, free way of supporting the podcast. Thank you!
How can you support our podcast?
1. Apple users, please subscribe and review our show on Apple Podcasts, we make sure to read them all. Android users, be sure to subscribe to our show on Google Podcasts. Subscribers never miss any of the action 😉
2. Tell a friend about The Ultimate Health Podcast. They will surely thank you later. You can use the envelope button below to email a friend or tell them about TUHP in person.
3. Join TUHP Facebook community (FREE). This is where we all stay in touch and ask questions in between episodes. Join our community.
4. Follow our adventures on our favourite social media platform, Instagram.
5. Download The Ultimate Health Podcast app (FREE). This way you'll have our whole library of episodes right at your fingertips. Download our iOS/Apple app or our Android app.
6. Share using the buttons below.
Thank you!