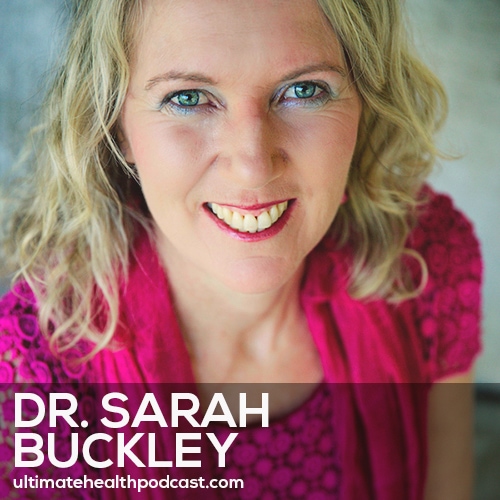 Sarah Buckley is a New-Zealand-trained GP/family physician with qualifications in GP-obstetrics and family planning. She's also a PhD candidate at the University of Queensland, where her research is focused on the hormone systems of labour and birth and the impacts of interventions.
Sarah is the mother of four home-born children, and currently combines motherhood with her work as a writer on pregnancy, birth, and parenting. She's the author of the bestselling book, Gentle Birth, Gentle Mothering.
In this episode, we discuss:
How the birth of Sarah's children inspired her passion
Nature's hormonal blueprint for labour and birth
The impact of epidurals and C-sections on hormonal flow
The reward and pleasure of birth
Preconception planning
The model of care
Trusting your body
Home birth is a safe option
Water births
Be flexible
The impact of ultrasounds
Get in touch with your baby
Everything has its pros and cons
The truth about epidurals
The importance of oxytocin
Ecstatic birth
How a C-section affects the baby
Why you should delay cord clamping
Health benefits of the placenta
What is a lotus birth?
Power of skin-to-skin contact
The rewarding benefits of breastfeeding
Co-sleeping and breast-sleeping
Find your tribe
Educate yourself
Show sponsors:
Perfect Keto <== 20% off all Perfect Keto products and they ship worldwide (free shipping in the US)
Thrive Market <== Get your membership for as low as $5 a month & receive $20 in shopping credit with a 1 year membership (US only)
Sunwarrior <== 20% off all Sunwarrior products & free shipping over $50 (US only)
Raw Elements <== 10% off all Raw Elements products – Apply the code TUHP at checkout (free shipping over $100)
Related links:
Dr. Sarah Buckley – Gentle Birth, Gentle Mothering (book)
Dr. Sarah Buckley's website
Follow Dr. Sarah Buckley on Facebook
Ecstatic Birth (Sarah's ebook)
Dr. Sarah Buckley – Hormonal Physiology of Childbearing (report)
Ultrasound Scans in Pregnancy – Your Questions Answered! (Sarah's blog)
Epidurals in Labour (Sarah's blog)
Leaving Well Alone: A Natural Approach to the Third Stage of labour (Sarah's blog)
What's so Great about Hormonal Physiology? (Sarah's blog)
Undisturbed Birth (DVD)
Why Not Home (documentary)
Living Libations essential oils
James J. McKenna, PhD – Co-sleeping
La Leche League
Australian Breastfeeding Association
Mothering Magazine
Related episodes:
315: Genevieve Howland aka Mama Natural – Preparing For A Healthy Pregnancy & Childbirth
262: Jen Oliver – Core Rehab • Travelling With Young Kids • Saying Thank You
206: Josh Gitalis – Support During Pregnancy • Boost Your Immunity • Testing For Heavy Metals
204: Meghan Telpner – A "Natural" Birth Story
079: Joy McCarthy – Natural Pregnancy | Work-Life Balance As A New Mom | Should You Exercise While You're Pregnant?
Note: Some of the links above are affiliate links. Making a purchase through these links won't cost you anything but we will receive a small commission. This is an easy, free way of supporting the podcast. Thank you!
How can you support our podcast?
1. Apple users, please subscribe and review our show on Apple Podcasts, we make sure to read them all. Android users, be sure to subscribe to our show on Google Podcasts. Subscribers never miss any of the action 😉
2. Tell a friend about The Ultimate Health Podcast. They will surely thank you later. You can use the envelope button below to email a friend or tell them about TUHP in person.
3. Join TUHP Facebook community (FREE). This is where we all stay in touch and ask questions in between episodes. Join our community.
4. Follow our adventures on our favourite social media platform, Instagram.
5. Download The Ultimate Health Podcast app (FREE). This way you'll have our whole library of episodes right at your fingertips. Download our iOS/Apple app or our Android app.
6. Share using the buttons below.
Thank you!