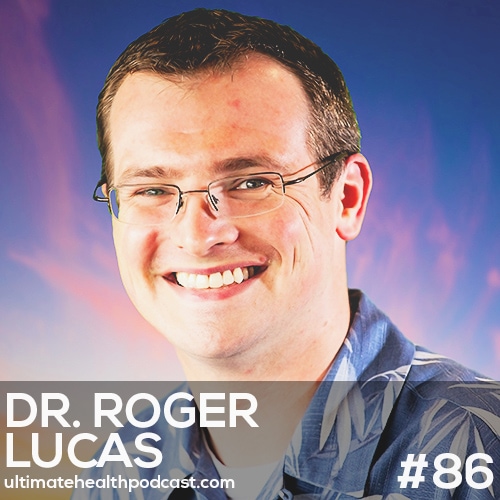 This week's guest is paediatric dentist and biochemist, Dr. Roger Lucas. He is leading the movement for a practical, diet-first approach to cavity prevention. Roger is the author of More Chocolate, No Cavities: How Diet Can Keep Your Kid Cavity-Free.
In this episode, we discuss:
Diet alone can prevent 100% of cavities
Carbs are the starting point of all cavities
Dry fruit leads to more cavities over fresh
Carbs convert to lactic acid which wears away your tooth enamel
Although juice can be nutritious, it can also be problematic for your teeth
Certain foods have an affinity to stick to your teeth
It takes repeated exposure to turn your kids onto new foods
Strategies to get your kids eating their veggies
Sipping water after a carb heavy meal
Are cavities reversible?
Surprise cavities aka cavities between the teeth
Do cavities in baby teeth matter?
We need to stop blaming genetics for our poor oral health
A number of foods that won't cause cavities
Jesse needed 13 fillings from eating too much fruit
Is lemon water bad for your teeth?
Fluoride, pros vs. cons
Vitamin D supplementation and sunlight both reduce cavities
2 reasons xylitol gum helps prevent cavities
Preventing cavities with chocolate?!?
Links to things we mentioned:
Dr. Roger Lucas' website
Dr. Roger Lucas – More Chocolate, No Cavities: How Diet Can Keep Your Kid Cavity-Free (book)
Dr. Roger Lucas' Diet Based Tooth Snack Guide
Dr. Mark Hyman on TUHP (episode #84 & episode #74)
Christopher Bryson & Theo Colborn – The Fluoride Deception (book)*
Spry xylitol gum
Epic xylitol gum
Stephen Covey – The 7 Habits of Highly Effective People (book)*
Giddy Yoyo
ChocoSol Traders
Sunwarrior <== 10% off all Sunwarrior products (free shipping over $100)*
TUHP Facebook group
Note: Links marked with an asterisk (*) are affiliate links. Making a purchase through these links won't cost you anything but we will receive a small commission. This is an easy, free way of supporting the podcast.
How can you support our podcast?
1. Subscribe and review our show on iTunes and Stitcher. We make sure to read them all.
2. Tell a friend about The Ultimate Health Podcast. They will surely thank you later.
3. Share using the buttons below.
Thank you!