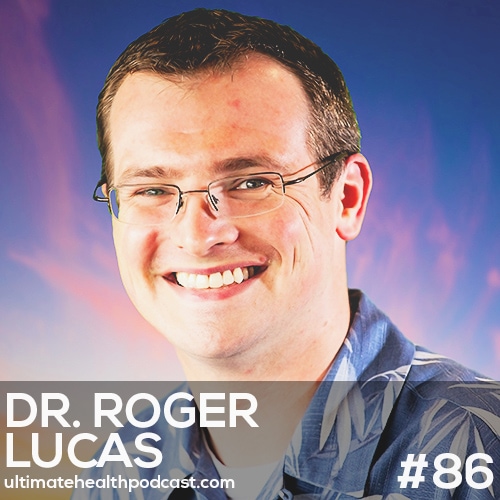 This week's guest is paediatric dentist and biochemist, Dr. Roger Lucas. He is leading the movement for a practical, diet-first approach to cavity prevention. Roger is the author of More Chocolate, No Cavities: How Diet Can Keep Your Kid Cavity-Free.
In this episode, we discuss:
Diet alone can prevent 100% of cavities
Carbs are the starting point of all cavities
Dry fruit leads to more cavities over fresh
Carbs convert to lactic acid which wears away your tooth enamel
Although juice can be nutritious, it can also be problematic for your teeth
Certain foods have an affinity to stick to your teeth
It takes repeated exposure to turn your kids onto new foods
Strategies to get your kids eating their veggies
Sipping water after a carb heavy meal
Are cavities reversible?
Surprise cavities aka cavities between the teeth
Do cavities in baby teeth matter?
We need to stop blaming genetics for our poor oral health
A number of foods that won't cause cavities
Jesse needed 13 fillings from eating too much fruit
Is lemon water bad for your teeth?
Fluoride, pros vs. cons
Vitamin D supplementation and sunlight both reduce cavities
2 reasons xylitol gum helps prevent cavities
Preventing cavities with chocolate?!?
Related links:
Dr. Roger Lucas – More Chocolate, No Cavities: How Diet Can Keep Your Kid Cavity-Free (book)
Dr. Roger Lucas' website
Follow Dr. Roger Lucas on Facebook, and Twitter
Dr. Roger Lucas' Diet Based Tooth Snack Guide
Listen to Dr. Mark Hyman previously on TUHP (episode #084 & episode #074)
Christopher Bryson & Theo Colborn – The Fluoride Deception (book)
Spry xylitol gum
Epic xylitol gum
Stephen Covey – The 7 Habits of Highly Effective People (book)
Giddy Yoyo
ChocoSol Traders
Sunwarrior <== 20% off all Sunwarrior products & free shipping over $50 (US only)
TUHP Facebook group
Related episodes:
288: Dr. Steven Lin – The Dental Diet • Oxygen Is The Most Crucial Nutrient • Vitamin K1 vs. K2
088: Nadine Artemis – Heal Cavities & Receding Gums | Your Oral Mircrobiome Matters | Simply Brush With Baking Soda
083: Dr. Mark Burhenne – You Could Have Sleep Apnea (And Not Know It) | Start Taking Snoring Seriously | Is Fluoride All Bad?
041: Nadine Artemis – The Science & Magic Of Essential Oils | Stop Using Soap On Your Face | Combat Cellulite, Naturally
010: Samantha Gladish – Natural Oral Care And Quality Nutrition
Note: Some of the links above are affiliate links. Making a purchase through these links won't cost you anything but we will receive a small commission. This is an easy, free way of supporting the podcast. Thank you!
How can you support our podcast?
1. Apple users, please subscribe and review our show on Apple Podcasts, we make sure to read them all. Android users, be sure to subscribe to our show on Google Podcasts. Subscribers never miss any of the action 😉
2. Tell a friend about The Ultimate Health Podcast. They will surely thank you later. You can use the envelope button below to email a friend or tell them about TUHP in person.
3. Join TUHP Facebook community (FREE). This is where we all stay in touch and ask questions in between episodes. Join our community.
4. Follow our adventures on our favourite social media platform, Instagram.
5. Download The Ultimate Health Podcast app (FREE). This way you'll have our whole library of episodes right at your fingertips. Download our iOS/Apple app or our Android app.
6. Share using the buttons below.
Thank you!