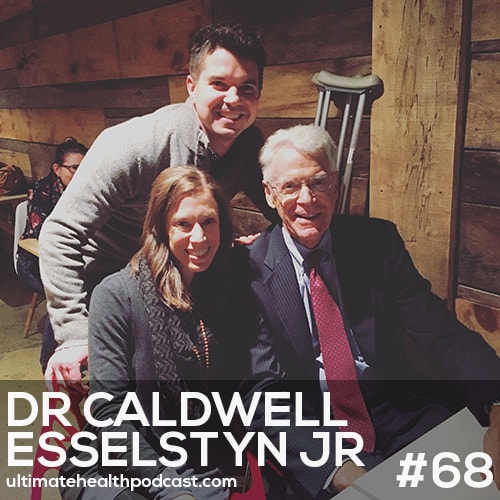 On today's minicast, we are speaking with Dr. Caldwell Esselstyn Jr., a medical doctor who promotes a plant-based diet. He is the author of Prevent and Reverse Heart Disease and is a former Olympic gold medalist in rowing.
Recently he was in Windsor doing a talk on his revolutionary, scientifically-proven, nutrition-based cure for heart disease. After the talk we were able to pull him aside for a short interview.
In this episode, we discuss:
Cardiovascular disease is preventable
Consuming oil is detrimental to your health
The magic molecule that protects our blood vessels
The Mediterranean diet isn't healthy
How to get through to a "healthy" younger population
Changes in the natural health world over the past 30 years
How Dr. Esselstyn's career evolved
Links to things we mentioned:
Sunwarrior <== 10% off all Sunwarrior products (free shipping over $100)
Join The Ultimate Health Podcast Facebook Community
Dr. Caldwell Esselstyn Jr.'s website
Forks Over Knives (documentary)
Rip Esselstyn
How can you support our podcast?
1. Subscribe and review our show on iTunes and Stitcher. We make sure to read them all.
2. Tell a friend about The Ultimate Health Podcast. They will surely thank you later.
3. Share using the buttons below.
Thank you!