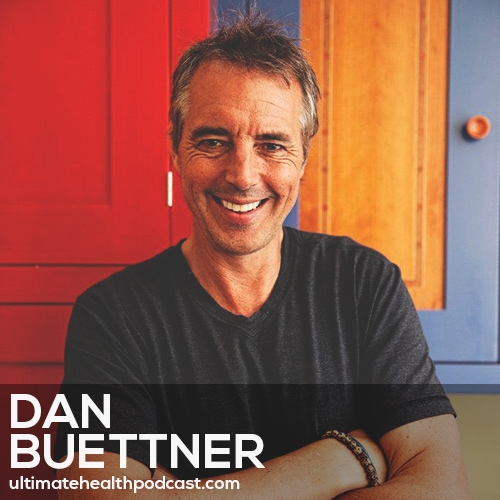 Dan Buettner is a National Geographic Fellow and multiple New York Times bestselling author. He's discovered the five places in the world – dubbed "Blue Zones" – where people live the longest, and are healthiest. Dan's TED Talk "How to live to be 100+" has been viewed over 3 million times.
In this episode, we discuss:
What are the Blue Zones and where are they located?
How did the name Blue Zones come to be?
Lower your cortisol and chances of suffering from heart disease by taking a nap
The four food pillars across the Blue Zones
The longest lived family had a slice or two of sourdough bread daily as part of lunch
Consider stopping eating when you're 80 percent full
4 foods you should always have on hand and 4 foods you should never have on hand
People in 4 out of the 5 of the Blue Zones consume wine
The importance of picking your friends carefully and investing in them
Volunteering leads to higher levels of life satisfaction
Changing our perspective on the aging population and retirement
Setting up an area of your home to downshift
45 minutes of TV a day is linked to optimal life satisfaction
Why you might want to consider the bus over driving to work
Dan's morning routine
Finding an exercise you love to do and sticking to it
Becoming friends with a vegetarian
Show sponsors:
Thrive Market <== As a new customer you get a free 30-day membership, 25% off your order, and free shipping (US only)
Kettle & Fire Bone Broth <== 15% off Kettle & Fire bone broth & free shipping (US only)
Raw Elements <== 10% off all Raw Elements products – Apply the code TUHP at checkout (free shipping over $100)
Sunwarrior <== 20% off all Sunwarrior products & free shipping over $50 (US only)
Related links:
Dan Buettner – The Blue Zones Solution (book)
Dan Buettner's website – Blue Zones
Follow Blue Zones on Facebook, Instagram, and Twitter
Dan Buettner – The Blue Zones (book)
Dan Buettner – Thrive: Finding Happiness the Blue Zones Way (book)
Related episodes:
287: Dr. Steven Gundry – The Longevity Paradox • Exercise Impacts Your Microbiome • Top Sources Of Polyphenols
052: Shawn Stevenson – Sleep Smarter | Living Spring Water | Solutions For Snoring
212: James Colquhoun – Food Matters • Building A Thriving Online Community • Transformation Starts In The Mind
171: Focus Friday – Intentional Friendships
027: Shawn Stevenson – Optimize Your Sleep | Don't Underestimate Walking | Blue-Light Blocking
Note: Some of the links above are affiliate links. Making a purchase through these links won't cost you anything but we will receive a small commission. This is an easy, free way of supporting the podcast. Thank you!
How can you support our podcast?
1. Apple users, please subscribe and review our show on Apple Podcasts, we make sure to read them all. Android users, be sure to subscribe to our show on Google Podcasts. Subscribers never miss any of the action 😉
2. Tell a friend about The Ultimate Health Podcast. They will surely thank you later. You can use the envelope button below to email a friend or tell them about TUHP in person.
3. Join TUHP Facebook community (FREE). This is where we all stay in touch and ask questions in between episodes. Join our community.
4. Follow our adventures on our favourite social media platform, Instagram.
5. Download The Ultimate Health Podcast app (FREE). This way you'll have our whole library of episodes right at your fingertips. Download our iOS/Apple app or our Android app.
6. Share using the buttons below.
Thank you!