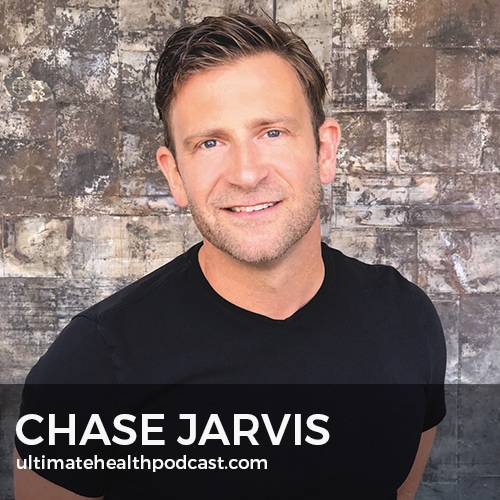 Chase Jarvis (IG: @chasejarvis) is well known as a visionary photographer, director, and social artist.
He's earned recognition doing work for brands like Nike, Pepsi, Volvo, Reebok, Apple, and Red Bull. Chase also focuses on personal work and fine art that has gained the attention of curators and art critics, mainstream audiences, and celebrity circles worldwide.
He is also an entrepreneur, having started one of the world's fastest growing online education companies, creativelive.com, in March 2010.
Chase's new book, Creative Calling is available today.
(Subscribe in Apple Podcasts)
(Subscribe in Google Podcasts)

In this episode, we discuss:
Unlocking the power of creativity
Everyone is creative
Creativity is where we find fulfillment
Build the life you want
Listen to your intuition
Find your calling
Take control of your morning
The benefits of cold therapy
It's never too late to start
Create on a daily basis
Give yourself permission to fail
Get good at being vulnerable
What is a creative mindset?
Cultivating a sense of imagination while growing up
The evolution of Chase's career
What brings you joy?
Take advantage of this magical time
Community is important
Show sponsors:
Four Sigmatic <== 15% off all Four Sigmatic products (free shipping on orders $100 or more)
Sunwarrior <== 20% off all Sunwarrior products & free shipping over $50 (US only)
Organifi <== 20% off all Organifi products
Related links:
Abundance Awards – Vote for TUHP (Podcast of the Year) and Marni (Content Creator of the Year)!
Chase Jarvis – Creative Calling (book)
Chase Jarvis' website
Follow Chase Jarvis on Facebook, Instagram, and Twitter
Creative Calling website
The Chase Jarvis LIVE Show (podcast)
CreativeLive
Chase Jarvis – The Best Camera Is The One That's With You (book)
Richard Branson (books)
Brene Brown (books)
Tim Ferriss (books)
Carmen Herrera
Related episodes:
312: James Altucher – Reinvent Yourself, Defining Freedom, Comedians See The Truth
263: Jonathan Fields – Uncovering The Work That Sparks You
261: Debbie Millman – Manifesting Your Goals • Courage Before Confidence • Everything Worthwhile Takes Time
252: Srinivas Rao – Creating For An Audience Of One • Creativity Leads To Happiness • Cognitive Bandwidth
151: Marie Forleo – Exercise Boosts Your Productivity & Creativity • Trust Your Intuition • Create Before You Consume
Note: Some of the links above are affiliate links. Making a purchase through these links won't cost you anything but we will receive a small commission. This is an easy, free way of supporting the podcast. Thank you!
How can you support our podcast?
1. Apple users, please subscribe and review our show on Apple Podcasts, we make sure to read them all. Android users, be sure to subscribe to our show on Google Podcasts. Subscribers never miss any of the action 😉
2. Tell a friend about The Ultimate Health Podcast. They will surely thank you later. You can use the envelope button below to email a friend or tell them about TUHP in person.
3. Join TUHP Facebook community (FREE). This is where we all stay in touch and ask questions in between episodes. Join our community.
4. Follow our adventures on our favourite social media platform, Instagram.
5. Download The Ultimate Health Podcast app (FREE). This way you'll have our whole library of episodes right at your fingertips. Download our iOS/Apple app or our Android app.
6. Share using the buttons below.
Thank you!