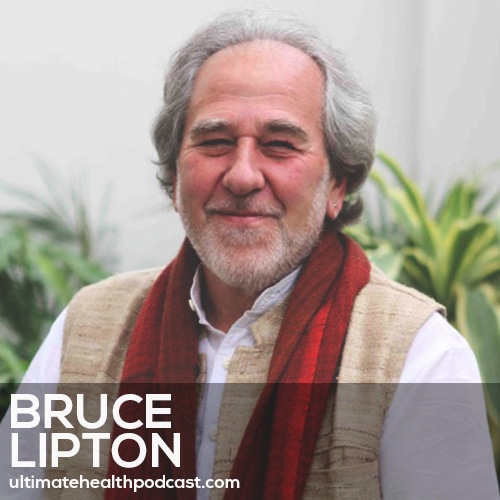 Bruce H. Lipton, PhD (IG: @brucelipton) is an internationally recognized leader in bridging science and spirit. He's a stem cell biologist, bestselling author of The Biology of Belief, and recipient of the 2009 Goi Peace Award. Bruce has been a guest speaker on hundreds of TV and radio shows, as well as keynote presenter for national and international conferences. Today we're focusing in on his book, The Honeymoon Effect.
In this episode, we discuss:
Bruce's love story
You can't get what you want until you have an idea of what you want
What is The Honeymoon Effect?
You have 2 minds
When you start thinking your brain automatically switches to subconscious behaviours
We've all been programmed as kids
Creating heaven on earth
Your life is a print out of your subconscious programs
The function of your mind is to create coherence between your beliefs and your reality
The conscious and subconscious mind learn in different ways
3 (or 4) ways your subconscious mind learns
How to do self-hypnosis
Fake it till you make it
Superlearning
Using energy psychology to rapidly change beliefs
Conscious parenting
Show sponsors:
CoreChair <== 15% off your CoreChair purchase by using the code tuhpcc at checkout (free shipping in North America)
Perfect Keto <== 20% off all Perfect Keto products and they ship worldwide (free shipping in the US)
Thrive Market <== Get your membership for as low as $5 a month & receive $20 in shopping credit with a 1 year membership (US only)
Sunwarrior <== 20% off all Sunwarrior products & free shipping over $50 (US only)
Related links:
Bruce Lipton – The Honeymoon Effect (book)
Bruce Lipton's website
Follow Bruce Lipton on Facebook, Instagram, and Twitter
Bruce Lipton – The Biology of Belief (book)
Bruce Lipton & Steve Bhaerman – Spontaneous Evolution (book)
Listen to Bruce Lipton previously on TUHP (episode #142)
Download our BRAND NEW TUHP iOS app (FREE)!
Related episodes:
336: John Assaraf – Innercise, Goal Setting, Are You Committed?
329: Dr. Shefali Tsabary – Conscious Parenting, Vipassana Meditation, Letting Go Of Perfection
296: Dr. Joe Dispenza – Becoming Supernatural, Reprogram Your Mind, Trust Your Intuition
243: Susan David – Emotional Agility • The Tyranny Of Positivity • Understanding Guilt & Shame
160: JP Sears – Laughter Is A Biohack • Our Emotions Are Helpful… Even The "Bad Ones" • How To Be Ultra Spiritual
Note: Some of the links above are affiliate links. Making a purchase through these links won't cost you anything but we will receive a small commission. This is an easy, free way of supporting the podcast. Thank you!
How can you support our podcast?
1. Apple users, please subscribe and review our show on Apple Podcasts, we make sure to read them all. Android users, be sure to subscribe to our show on Google Podcasts. Subscribers never miss any of the action 😉
2. Tell a friend about The Ultimate Health Podcast. They will surely thank you later. You can use the envelope button below to email a friend or tell them about TUHP in person.
3. Join TUHP Facebook community (FREE). This is where we all stay in touch and ask questions in between episodes. Join our community.
4. Follow our adventures on our favourite social media platform, Instagram.
5. Download The Ultimate Health Podcast app (FREE). This way you'll have our whole library of episodes right at your fingertips. Download our iOS/Apple app or our Android app.
6. Share using the buttons below.
Thank you!