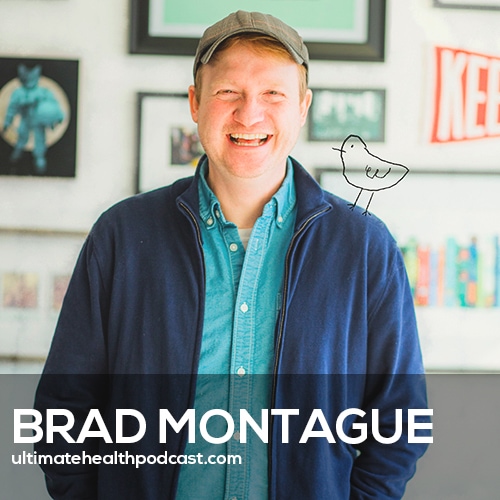 Brad Montague (IG: @bradmontague) is the creator of the web series Kid President and the author of the New York Times bestseller, Kid President's Guide to Being Awesome. As an illustrator, he has his work spread across the internet daily and can regularly be seen in Joanna Gaines's The Magnolia Journal.
Brad just released a new book, Becoming Better Grownups: Rediscovering What Matters and Remembering How to Fly.
(Subscribe in Apple Podcasts)
(Subscribe in Google Podcasts)
In this episode, we discuss:
The journey to becoming a better grownup
Brad's 4th grade teacher believed in him
Who helped you become who you are?
How you can change the world
Creating your Space Jam
You are a gift
Finding where you're supposed to be
The viral success of Kid President
Sharing your message
Failure leads to success
Do it from love, not for love
Having a community grow around an idea
Everything we create adds up
Sparking wonder in others
Listening to what kids and elders have to say
Be less childish and more childlike
Look for something to celebrate
A map of emotions
We matter to each other
Brad's real life hero, Mr. Rogers
Creating boundaries in your life
Focus on the goodness
Show sponsors:
Organifi <== 20% off all Organifi products
Beekeeper's Naturals <== 15% off all Beekeeper's Naturals products (free shipping on orders $60 or more)
Perfect Keto <== 20% off all Perfect Keto products (free shipping in the US)
Related links:
Brad Montague – Becoming Better Grownups (book)
Brad Montague's website (Montague Workshop)
Follow Brad Montague on Facebook, Instagram, and Twitter
Kid President
Charles M. Schulz (books)
Space Jam (movie)
Mr. Rogers
The Fred Rogers Center
Seth Godin (books)
Related episodes:
313: Chase Jarvis – Creativity Is A Habit (Not A Skill) Available To Everyone
330: Meik Wiking – The Art Of Making Memories
346: Leon Logothetis – The Kindness Diaries, Finding Inner Peace, Go Be Kind
329: Dr. Shefali Tsabary – Conscious Parenting, Vipassana Meditation, Letting Go Of Perfection
331: Cathy Heller – Don't Keep Your Day Job
Brad Montague photo credit: Caleb Chancey
Note: Some of the links above are affiliate links. Making a purchase through these links won't cost you anything but we will receive a small commission. This is an easy, free way of supporting the podcast. Thank you!
How can you support our podcast?
1. Apple users, please subscribe and review our show on Apple Podcasts, we make sure to read them all. Android users, be sure to subscribe to our show on Google Podcasts. Subscribers never miss any of the action 😉
2. Tell a friend about The Ultimate Health Podcast. They will surely thank you later. You can use the envelope button below to email a friend or tell them about TUHP in person.
3. Join TUHP Facebook community (FREE). This is where we all stay in touch and ask questions in between episodes. Join our community.
4. Follow our adventures on our favourite social media platform, Instagram.
5. Download The Ultimate Health Podcast app (FREE). This way you'll have our whole library of episodes right at your fingertips. Download our iOS/Apple app or our Android app.
6. Share using the buttons below.
Thank you!