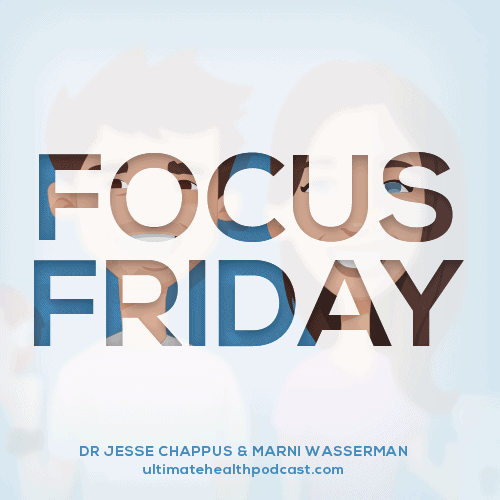 After our latest podcast interview with Luke Storey, biohacker extraordinaire… we decided to share how we are biohacking our health.
Have a listen, decide on a new biohack (from our show or elsewhere), and begin to implement it this weekend.
Be sure to share your biohacking adventures with us over on our Instagram.
Happy biohacking!
Related links:
Listen to Luke Storey previously on TUHP (episode #176)
Berkey Water Filter Systems
Sunwarrior <== 20% off all Sunwarrior products & free shipping over $50 (US only)
Perfect Keto <== 20% off Perfect Keto products and they ship worldwide (free shipping in the US)
Find A Spring
Santevia Shower filters
BioMat
Clearlight Saunas
Listen to Dave Asprey previously on TUHP (episode #159 & #61)
Insight Timer meditation app
Muse mediation headband
Headspace guided meditation app
Buddhify guided meditation app
Living Libations – best essential oils on the planet
Related episodes:
305: Dave Asprey – Game Changers, Practicing Gratitude & Forgiveness, Holotropic Breathing vs. Ayahuasca
284: Darya Rose – Foodist • Break Away From Dieting • Shop In Season
233: Aubrey Marcus – Own The Day, Own Your Life • Get Weird With Lunch • Start With The Hardest Thing First
160: JP Sears – Laughter Is A Biohack • Our Emotions Are Helpful… Even The "Bad Ones" • How To Be Ultra Spiritual
043: Ben Greenfield – Raising Children 2.0 | Biohack A Healthy Home | Cholesterol… Redefined
Note: Some of the links above are affiliate links. Making a purchase through these links won't cost you anything but we will receive a small commission. This is an easy, free way of supporting the podcast. Thank you!
How can you support our podcast?
1. Apple users, please subscribe and review our show on Apple Podcasts, we make sure to read them all. Android users, be sure to subscribe to our show on Google Podcasts. Subscribers never miss any of the action 😉
2. Tell a friend about The Ultimate Health Podcast. They will surely thank you later. You can use the envelope button below to email a friend or tell them about TUHP in person.
3. Join TUHP Facebook community (FREE). This is where we all stay in touch and ask questions in between episodes. Join our community.
4. Follow our adventures on our favourite social media platform, Instagram.
5. Download The Ultimate Health Podcast app (FREE). This way you'll have our whole library of episodes right at your fingertips. Download our iOS/Apple app or our Android app.
6. Share using the buttons below.
Thank you!