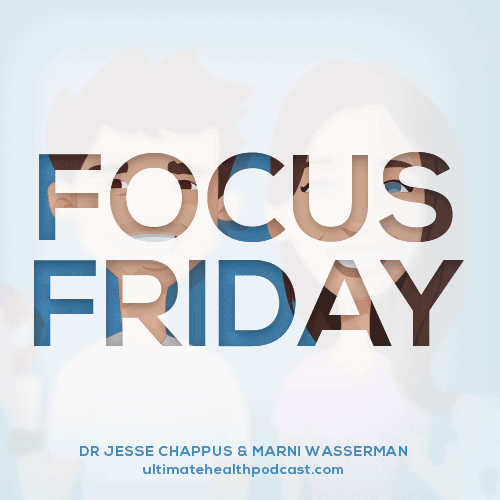 Adaptogens are herbs that balance your body by adapting their function to your body's individual needs. Pretty cool, eh?!
Today you'll learn all about adaptogens including our favourites, special properties of specific herbs, and how you can incorporate them into your healthy routine.
What are your favourite adaptogens?
Show sponsor:
Related links:
Join The Ultimate Health Community
Holy basil/tulsi tea
Ashwagandha
Maca (10% off using code TUHP)
Cordyceps, chaga, reishi, lion's Mane – Four Sigmatic (15% off)
Dragon Herbs – Spring Dragon Longevity Tea
Siberian Eleuthero/Ginseng
Listen to Joy Coelho & Jay Denman (JingSlingers) previously on TUHP talking about adaptogens (episode #113)
Listen to Julie Daniluk previously on TUHP talking about adaptogens (episode #180)
Follow TUHP on Instagram
Related episodes:
317: Dr. Will Cole – The Inflammation Spectrum, Managing Anxiety, Homeschooling
290: Dr. Alan Christianson – The Metabolism Reset Diet • Is Your Liver Overloaded? • Journaling Before Bed
256: Dr. Datis Kharrazian – Why Do I Still Have Thyroid Symptoms? • Understanding Iodine • Vitamin D & Autoimmunity
241: Dr. Aviva Romm – The Adrenal Thyroid Revolution • Permission To Pause • Embracing Adaptogens
143: Tero Isokauppila – Medicinal Mushrooms Have The Power To Regulate Your Immunity, Boost Your Brain, And Improve Your Gut Health
Note: Some of the links above are affiliate links. Making a purchase through these links won't cost you anything but we will receive a small commission. This is an easy, free way of supporting the podcast. Thank you!
How can you support our podcast?
1. Apple users, please subscribe and review our show on Apple Podcasts, we make sure to read them all. Android users, be sure to subscribe to our show on Google Podcasts. Subscribers never miss any of the action 😉
2. Tell a friend about The Ultimate Health Podcast. They will surely thank you later. You can use the envelope button below to email a friend or tell them about TUHP in person.
3. Join TUHP Facebook community (FREE). This is where we all stay in touch and ask questions in between episodes. Join our community.
4. Follow our adventures on our favourite social media platform, Instagram.
5. Download The Ultimate Health Podcast app (FREE). This way you'll have our whole library of episodes right at your fingertips. Download our iOS/Apple app or our Android app.
6. Share using the buttons below.
Thank you!