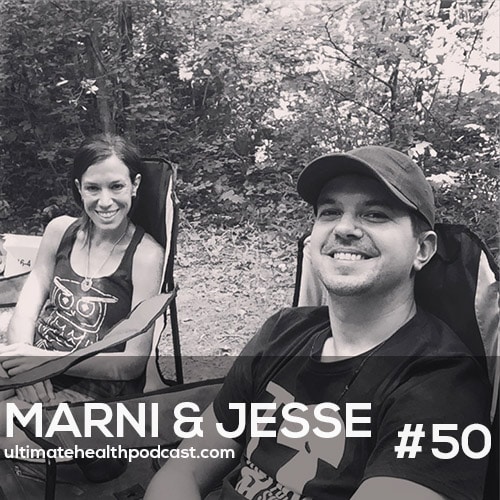 Today marks our 50th show… Woo hoo! We're so excited to reach this milestone.
Thanks for supporting the podcast by listening, subscribing, and reviewing the show, in iTunes. We appreciate each and every one of you!
To celebrate our 50th, we decided to do something unique…
We're each answering 50 rapid fire questions asked by our team member, Michelle. The best part is, we had no idea of what she was going to ask.
Cheers to our next 50 shows! We already have a great idea for our 100th 😉
In this episode, we discuss:
Our top stress busters
The one thing you wouldn't expect to see in our pantry
One small change that can have a big impact on your health
What drives us?
The next big trend in the nutrition world
Our favourite forms of exercise
Our secrets for the best sleep ever
The most common nutrition question we get asked
Our go-to energy boosters
The first thing we read in the morning
Foods we eat only because of their nutrition value
Our strengths and challenges
If the house was on fire and we could only grab one item, what would we choose?
Our current self-improvement goals
Related Links:
Sunwarrior
Listen to Steve Sanna previously on TUHP (episode #016)
Listen to Marni & Jesse previously on TUHP (episode #024)
Natural Calm
Raymond Francis – Never Be Sick Again (book)
Yann Martel – Life of Pi (book)
Marni Wasserman – Plant-Based Diet For Dummies (book)
David Wolfe – Superfoods (book)
Fat Sick and Nearly Dead (documentary)
Kevin Gianni – Renegade Health (blog)
Listen to Ruth Tal previously on TUHP (episode #040)
Vitamix
Blendtec
Breville Boss Blender
Nutribullet
Vega Pre-Workout Energizer
Ipanema Valley Brownie
Green Pasture BLUE ICE Fermented Cod Liver Oil
Related episodes:
054: Kevin Gianni – Adrenal Fatigue In The 21st Century | The Coffee Experiment | Healthy Living Before & After Kids
006: Joe Cross – Reboot Your Body With Juice
116: Dr. Michael Breus – The Mystery Of Sleep • What Is Your Chronotype? • The Best Pillow And Mattress
118: Yuri Elkaim – The All-Day Energy Diet • Sugar, Gluten, & Caffeine Are Draining You • Exercising For Energy
138: Dr. Deanna Minich – Re-Evaluate Your Relationship With Colour • The Power Of Your Thoughts • Chronic Stress = Immune Dysfunction
Note: Some of the links above are affiliate links. Making a purchase through these links won't cost you anything but we will receive a small commission. This is an easy, free way of supporting the podcast. Thank you!
How can you support our podcast?
1. Apple users, please subscribe and review our show on Apple Podcasts, we make sure to read them all. Android users, be sure to subscribe to our show on Google Podcasts. Subscribers never miss any of the action 😉
2. Tell a friend about The Ultimate Health Podcast. They will surely thank you later. You can use the envelope button below to email a friend or tell them about TUHP in person.
3. Join TUHP Facebook community (FREE). This is where we all stay in touch and ask questions in between episodes. Join our community.
4. Follow our adventures on our favourite social media platform, Instagram.
5. Download The Ultimate Health Podcast app (FREE). This way you'll have our whole library of episodes right at your fingertips. Download our iOS/Apple app or our Android app.
6. Share using the buttons below.
Thank you!